Externships
Background
The Department of Veterinary Sciences is a unit of the College of Agriculture and Natural Resources at the University of Wyoming and operates the Wyoming State Veterinary Laboratory (WSVL) on behalf of the state of Wyoming.  This full-service, nationally accredited animal health laboratory provides services to veterinary practitioners, animal owners, and wildlife managers across the state.  Since 1983, the department has hosted veterinary students interested in veterinary diagnostics in externship programs.  Students are evaluated on engagement, enthusiasm, participation in assigned work, academic capability, and professional mien in the format provided by the veterinary college of origin. 
Currently the Department of Veterinary Sciences offers one opportunity for externships at WSVL: 
---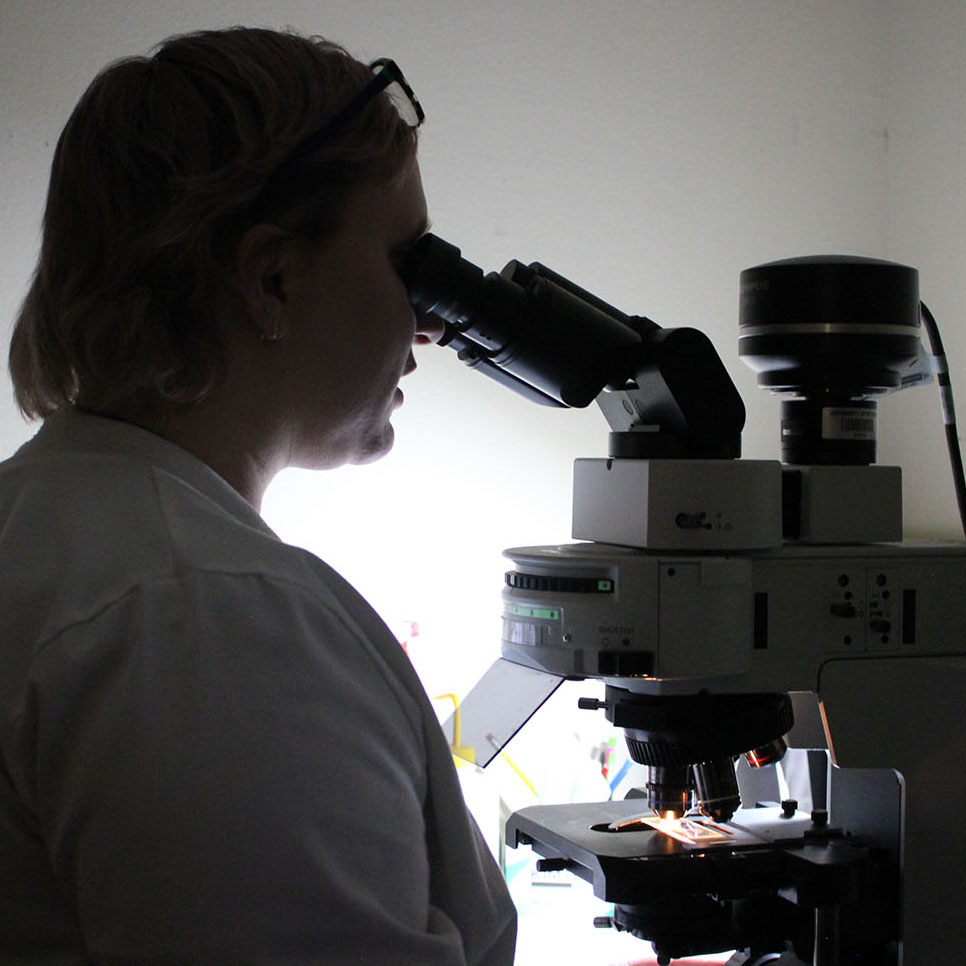 Typical Activities
The goals in taking on veterinary student externs are to give them an opportunity to see how a diagnostic laboratory operates, to incorporate that understanding into their knowledge of veterinary medicine, and to allow students to explore diagnostics as a potential career path.  Externs engage with WSVL faculty and staff on both daily cases and ongoing research.  Under the guidance of WSVL faculty, examples of activities include:
Assisting on the necropsy floor

Drafting necropsy finding

Reviewing histology slides

Cutting-in surgical accessions and other submitted tissues

Giving presentations and doing literature searches

Field visits

Examinations of wildlife specimens with personnel from the Wyoming Game and Fish Department

Participating in current research
Requirements
Status as a current student at an accredited college of veterinary medicine

Rabies vaccination and protective rabies titer

Private health insurance

Personal copies of histology, pathology, and veterinary textbooks

Access to a vehicle (strongly recommended)
Success in the Externship
The best externs bring a positive, curious attitude and actively engage in the daily processes of the laboratory.  As the laboratory's primary function is to serve clientele, externs must be flexible and willing to take part in whatever is required for the day.  With the unique, hands-on experience of a veterinary diagnostic externship comes the possibility of exposure to potentially infectious agents.  Taking care to follow safety procedures and work as a team ensures students get the most out of their externships.