Wyoming Geographic Alliance
University of Wyoming | Department of Geography
Fall 2012 Newsletter
Wyoming Teacher wins Distinguished Teacher Award!
MaryJo Birt of Wheatland, Wyoming has been awarded the Distinguished Teacher Award from the National Council for Geographic Education!  This is an award that honors extraordinary contributions to the teacher and learning of geography in K-12 classrooms.  MaryJo was nominated by Judy Kallal and chosen for this award by NCGE reviewers.  Awards will be given out at the Annual National Conference on Geographic Education in in San Marcos Texas on October 6, 2012. 
Mary Jo was also awarded the 2012 History Day Teacher of the Year Award.  This has been an exciting and busy school year for MaryJo!
Congratulations MaryJo!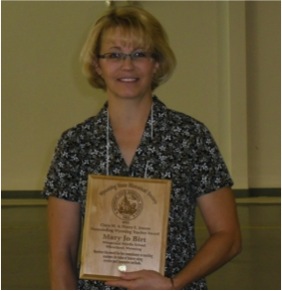 The WGA participates at the Colorado Council for the Social Studies Conference!
On April 11, six Wyoming Geographic Alliance members attended the Colorado Council for the Social Studies (CCSS) conference to work with the Colorado Geographic Alliance to display the Giant Map of North America and to demonstrate how the map can be used in schools.  Caroline McClure, Judy Kallal, MaryJo Birt, Andrea Hayden, David Burrill, and Susan Defreece helped out by being available to talk about the National Geographic Giant Traveling Maps (GTM) and their many uses for all grade levels.WGA participants attended many of the outstanding sessions that were offered. WGA participants also had the opportunity to see and work with the GTM.  MaryJo describes her experience with the Giant Traveling Map:
"During the map monitoring, I was encouraged by the enthusiasm of those who had their first exposure to the giant map and their willingness to jump in for some 'sock-footed fun.' The excitement was not limited to those attending the conference; a hotel employee was taking pictures from all angles and sending them to his mother, a school teacher in the south, so that she too could use the traveling map. He made sure he had all the contact information-- he really saw the value in this tool."
Hopefully the enthusiasm and excitement shown by the WGA crew will encourage teachers from Colorado to start using the Giant Traveling Maps the way we do!
Spring 2012 Steering Committee Meeting in Casper
A total of 12 WGA steering committee members met on May 12, 2012 to discuss the progress of the Alliance and its future.  The goals of the WGA strategic plan were reviewed. Members discussed what has been done well, what needs to be done better, and what needs to be done in the future to meet the goals of the strategic plan. Also discussed were plans for the upcoming year:
Strategies for growing the WGA's listserv and increasing its membership numbers.
Fall agenda and the bookmark contest.
The plan for a summer institute in 2013.
The WGA Endowment
These were just a few of the topics discussed, but there was a lot of progress and good ideas were shared.  There will be a contest in the fall for increasing the WGA membership numbers, with a prize (more details to come), the bookmark contest will happen again this fall with a different theme and hopefully more entries.  A summer 2013 institute is in the works, and again, stay tuned for more details as that time grows closer. 
It is exciting that a WGA Endowment has been created, with one million dollars, at the University of Wyoming Foundation.  Once the endowment has been fully endowed the goal will be to sponsor more institutes and workshops, and to provide a great array of materials to teachers.  If you are interested in learning more about the endowment or donating, please visit the WGA website at http://www.uwyo.edu/wga/ to download a donation form or contact us at wga@uwyo.edu or Judy Kallal at wga@bresnan.net.                                                  
There are many exciting things happening at the WGA right now, and we are thankful to all those that attended the meeting as well as those who support the WGA as members.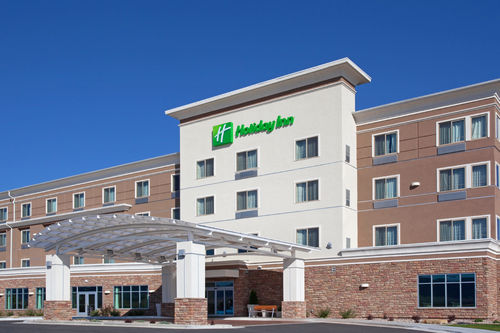 Teacher Spotlight: Barb Lahr
Barb Lahr grew up in Pottstown, Pennsylvania and graduated from Clarion University of Clarion, PA with a BS in elementary education.  She received her Masters of Education in Creative Arts in Learning from Lesley University, Massachusetts in 2000 through an outreach program.  When she finished college, she served as a substituted teacher in Pennsylvania, Colorado, and eventually in Gillette, Wyoming.  She was hired to teach in the gifted program in Gillette.  Barb later moved into a 6th grade classroom and settled into a 5th grade teaching position shortly after, staying in that position for the last 26 years, and teaching for the Campbell County School District for 30 years. 
Currently Barb is a 5th grade teacher at Prairie Wind Elementary School and teaches math, science, language arts, and writing.  She has assisted in her school's geography bee for the last several years and usually she is the one asking the questions! 
Barb personally loves to look at maps and finds them fascinating to study.  On family trips she is the navigator and more often than not is faster than the GPS!  The globe in her classroom is in constant use when she teaches science, reading and when students pose question.  Sometimes Barb catches her students looking at the globe in her classroom with curiosity.  She genuinely enjoys watching their interest about the world grow.
Barb shares the weekly WGA trivia question with her students. The weekly trivia question is intended for educators and other WGA members, but Barb uses it as an opportunity to encourage her students to work together on a weekly bases.  Barb also uses the weekly trivia question to prep students who may participate in the state Geography Bee.
Barb maintains a level of enthusiasm for geography that galvanizes her class's interest in the subject. And though she is not technically a geography teacher she is an example of how geography is ubiquitous and relevant to all subjects!
2012 Geography Awareness Week Bookmark Contest: Declare Your Interdependence!
It's that time of year again and Geography Awareness Week is just around the corner!  Geography Awareness week will be on November 11-17, 2012 and this year's will be "Declare Your Interdependence!"  Hopefully the theme will encourage students to explore the idea that individuals are connected to the rest of the world. And that this interconnectedness is emphasized through the decisions we make on a daily basis, including things like what foods we eat and the things we buy. 
This year's WGA Bookmark contest will once again showcase the artwork of K-12 students around the state, with the first place winners receiving gift cards as well as having their bookmarks published. All first and second place winners in each age group will receive a blowup globe and a subscription to National Geographic Kids or National Geographic Magazine (9-12th) for the participating teacher.  For complete details and entry forms, visit the WGA website at http://uwyo.edu/wga/programs/index.html.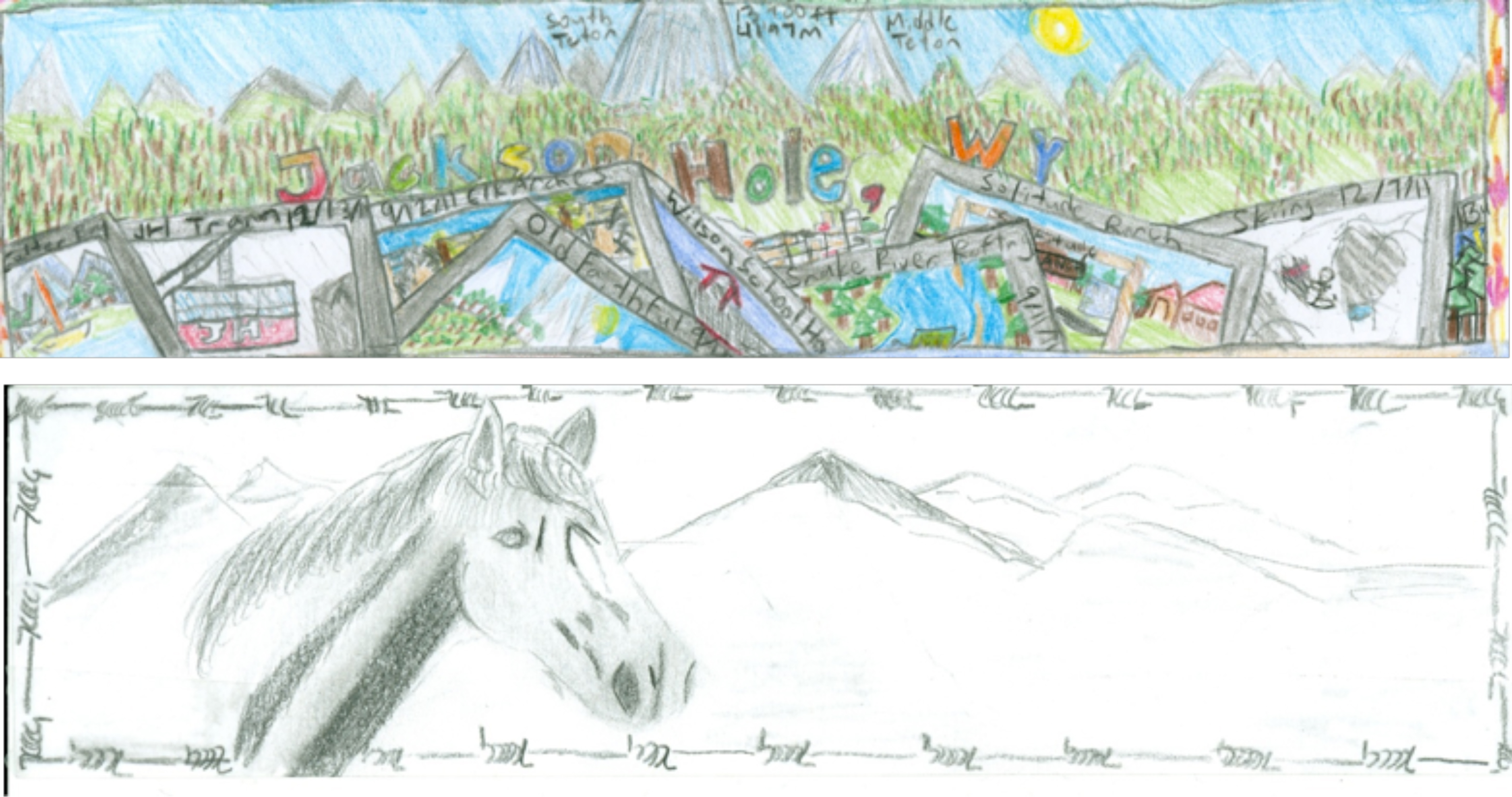 WGA Graduate Assistant in Training
Matthew Balentine is the newest member of Wyoming Geographic Alliance staff. Matt comes to the WGA from Florence, Alabama where he received his B.S. in Geography and minor in Philosophy from the University of North Alabama.  At UW Matt is seeking a Masters of Arts in Geography. He plans to focus his studies on human geography, but specifically political, cultural, and sports geography.  Matt also enjoys investigating the philosophical underpinnings of the discipline itself and is considering continuing his education after graduating from UW.
Matt will be shadowing Caroline McClure, the current WGA graduate assistant, during the upcoming fall semester and plans to fill the GA position upon her graduation in December. Matt is looking forward to the opportunity of working to promote geographic literacy and geographic education initiatives in Wyoming.
China Trip and Reflections By Nadia Kaliszewski
Renting the hotel bicycle for a day seemed like a great idea.  I'd been traveling for the better part of two days and what better way to see the sights of Beijing than to ride alongside the locals in Chinese-sized bike lanes.  And by "Chinese size," I mean a two-lane bike highway on both sides of eight vehicle lanes—twelve lanes total.  The concierge, delighted with the opportunity to practice his English, rolled out a single-speed cruiser bike in pretty good condition and insisted I bring an umbrella.  I politely decline the umbrella without directly saying "no," which is apparently culturally taboo in China. but surprisingly difficult not to say.  The concierge, so kindly concerned with my well-being, got honest with me this time and said the umbrella will help protect my skin from the acid rain.  Alright then, I took the umbrella.
Two blocks from Tiananmen Square and four blocks from the legendary Forbidden City, I couldn't have found a hotel closer to central downtown Beijing, home of roughly 20 million.  Armed with my umbrella and bicycle bell, I wasted no time pulling out onto the main drag dodging buses, mopeds, rickshaws, and any homemade contraption in between.  I was reassured I had made the right decision to rent a bike as I sped quickly past the gridlock of Mercedes, BMWs, Audis-- by the looks of their automobiles it was hard to believe that China is still considered a "developing country."  As I sped along I began to notice indiscrete alleyways where the smells of authentic Chinese food filled the air.  Hungry and on a mission to kick my jet-lag, I followed the local crowd down one of these peculiar, narrow alleyways.  I was suddenly brought back in time to see traditional Chinese life as it had been lived for centuries.  Street markets, food stands, chickens in the street, alley gardens, and all nestled secretly behind high-end shopping malls and five-star hotels.  I found a little restaurant and blindly pointed at something on the menu which would turn out to be the best Chinese food I'd ever had.  I would later give Mandarin Chinese, an extremely difficult tonal language, my best try, but after two weeks I could barely muster a hello and thank you without an array of confusing looks. 
I survived my bike ride through downtown Beijing, barely escaping the forewarned downpour of acid rain.  Beijing is a beautiful city indeed—so clean you could eat off the street, fabulous modern architecture neighboring ancient temples of the Ming and Qing Dynasty, beautiful imperial gardens and all surrounded by spectacular mountains (when you can see them).  Its beauty is sometimes difficult to notice, however, amid the dark, greyish brown smog that commonly blankets the region.  From the 10th floor of my fancy Beijing hotel room, I could span the horizon and see two common scenes-- multiple massive coal-fired power plants and a sea of cranes.  The cranes, some 10-20 in every direction were fast at work building one high rise apartment complex after another.  Take what you imagine as rapid development, multiply it by 100, and that's the pace at which China is developing.  The scene was post-apocalyptic, eye-opening, and humbling.  I was witnessing the results of China's 20-yr long stint of 10% annual GDP growth and it was scary.  It was also a reminder that environmental protection, fresh water and clean air, are not accounted for in GDP.
The purpose of my trip to China was business.  I was en-route to the central Chinese city of Xian in the Shaanxi Province, population 8.5 million, to host some fifty Wyoming delegates for an international advanced coal technologies conference.  After what I had seen in Beijing, I was fired up and ready to hear what both the Chinese and U.S. delegates (including top academics, researchers, and government officials responsible for major energy programs) had to say about the future of coal.
Nadia Kaliszewski, a former WGA graduate assistant, is now the Outreach Coordinator for the UW School of Energy Resources.  Find out what happens next during her adventures in China in the next WGA newsletter.