Wyoming Institute for Disabilities
Dept. 4298, 1000 E. University Ave.
Laramie, WY 82071
Phone: (307) 766-2761
Toll Free: 1-888-989-9463
TeleType: 1-800-908-7011
Fax: (307) 766-2763
Email:
wind.uw@uwyo.edu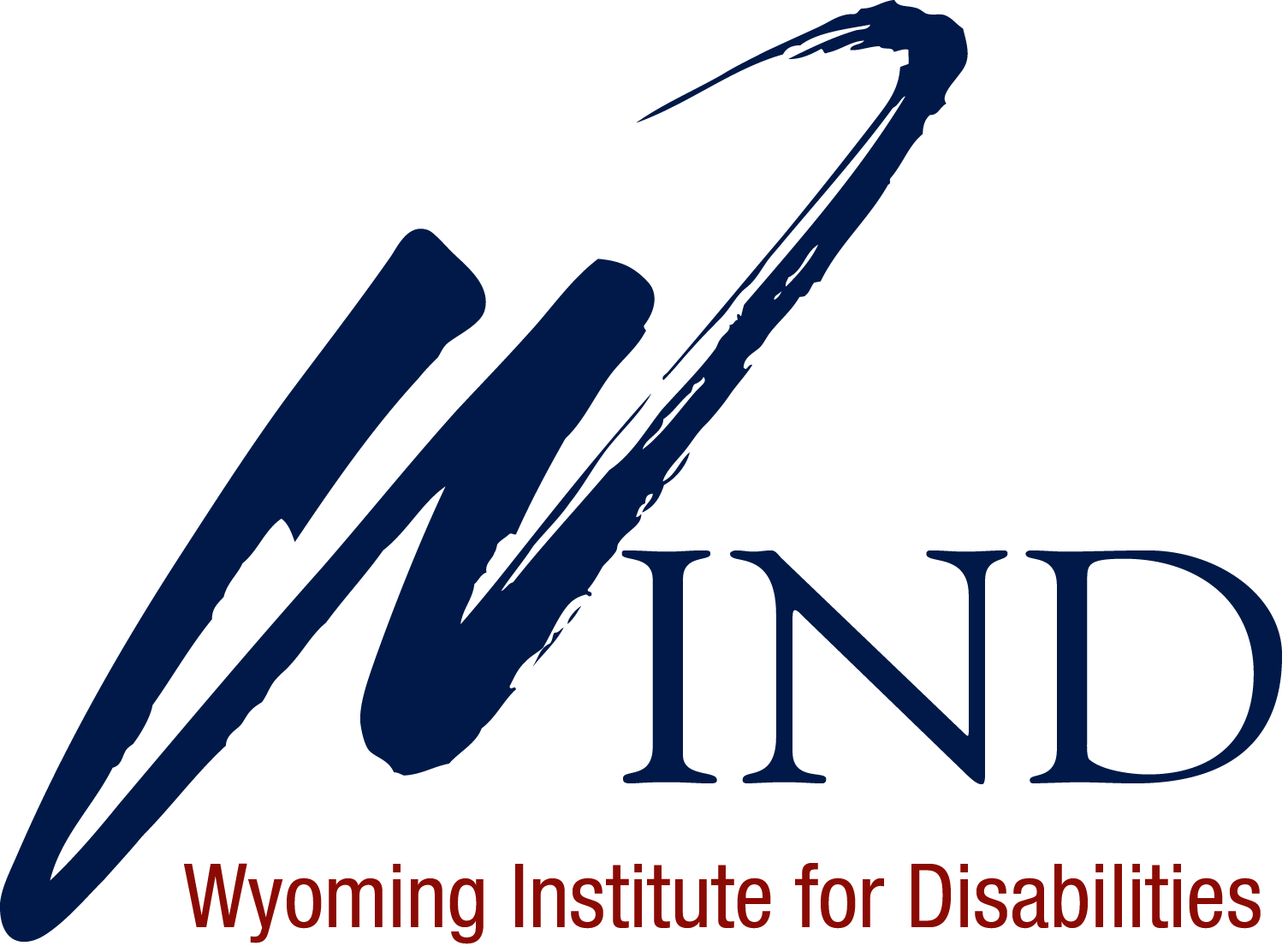 About WIND
Goals/Mission
The mission of the Wyoming Institute for Disabilities (WIND) is to assist individuals with developmental and other disabilities and their families by promoting and supporting full community inclusion, community membership, independence, productivity and social participation. WIND provides early intervention activities, training and technical assistance to professionals, research on disability issues and is home to the state assistive technology program and accessible instructional material coordinating center.
UCEDD
WIND is one of 67 University Centers for Excellence in Developmental Disabilities (UCEDD)in the United States. Each state now has at least one UCEDD; all UCEDDs are affiliated with universities and receive funding from the Administration on Developmental Disabilities, U.S. Department of Health and Human Services. UCEDDs share the common university goals of teaching, research, and service, but have a specific interest in persons with disabilities, particularly developmental disabilities and broaden teaching, research and service goals beyond the campus to the community at large. For more information see this UCEDD brochure.
Location and Parking
Wyoming Institute for Disabilities
1000 E. University Ave
Laramie, WY 82071
WIND is located in the Health Sciences Building on the University of Wyoming Campus. The building is located on the intersection of 9th and Clark Street.
If you are stopping in for a short visit, consultation, or to pick up a device, you may park in the small lot in front of the building. The receptionist can give you a temporary parking permit.  If you are arriving for the day, please contact us for a day pass. If you are visiting campus for an extended stay, more parking information is available through TransPark.
View Larger Map