Wyoming Institute for Disabilities
Dept. 4298, 1000 E. University Ave.
Laramie, WY 82071
Phone: (307) 766-2761
Toll Free: 1-888-989-9463
TTY: 1-800-908-7011
Fax: (307) 766-2763
Email:
wind.uw@uwyo.edu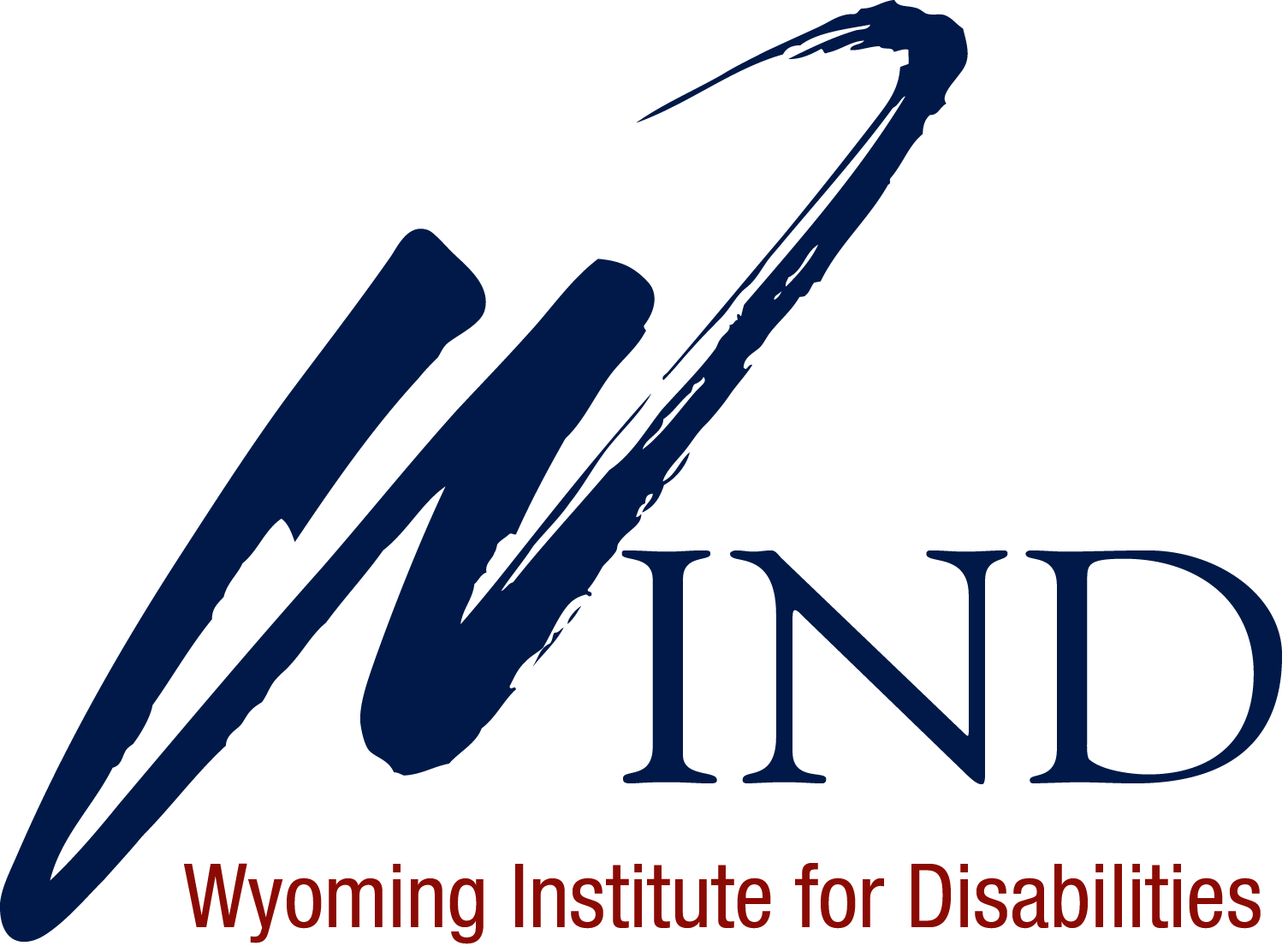 Disability Awareness
People First Language
People first language focuses on the person first, the disability last. It describes what the person HAS, not what he or she IS. People with disabilities do not "suffer from," "are afflicted with," or "are victims of" anything. Nor is anyone wheelchair-bound, there are people who use wheelchairs who are free to go wherever they want. Further, children are not born with birth defects, they are born with congenital disabilities.
Examples of People First Language
| | |
| --- | --- |
| Use... |  Instead of... |
| Person with a disability | Disabled person |
| People with intellectual disability | The mentally retarded |
| A boy/girl with Down Syndrome | A Downs kid |
| Person who uses a wheelchair | Wheelchair bound |
| People with disabilities | The handicapped |
| A man who walks with crutches | A crippled man |
| Person who is blind | The blind person |
| People who have epilepsy | An epileptic |
| Person who has autism | An autistic |
| Typical people | Normal people |
| Person with a learning disability | A slow learner |