Equality State Research Network
Current Research
In our initial study as the Equality State Research Network, we want to determine the statewide prevalence of screening for developmental delays and understand the tools and process(es) that are used in Wyoming. The most recent policy statement set forth by the American Academy of Pediatrics recommends structured developmental screening using a standardized instrument at 9, 18, and 30 (or 24) months of age1. According to the 2016 National Survey of Children's Health, an estimated 30.4% of children nationwide aged 9 to 35 months were reported to have received a parent-completed developmental screening. In the state of Wyoming, only 25.3% of children the same age were reported to receive similar screening.
We know early identification and intervention are critical for optimization of both developmental and academic success2-4. So why is screening in Wyoming so low? What types of challenges are we facing and how can we overcome them to meet the needs of community members with developmental delays?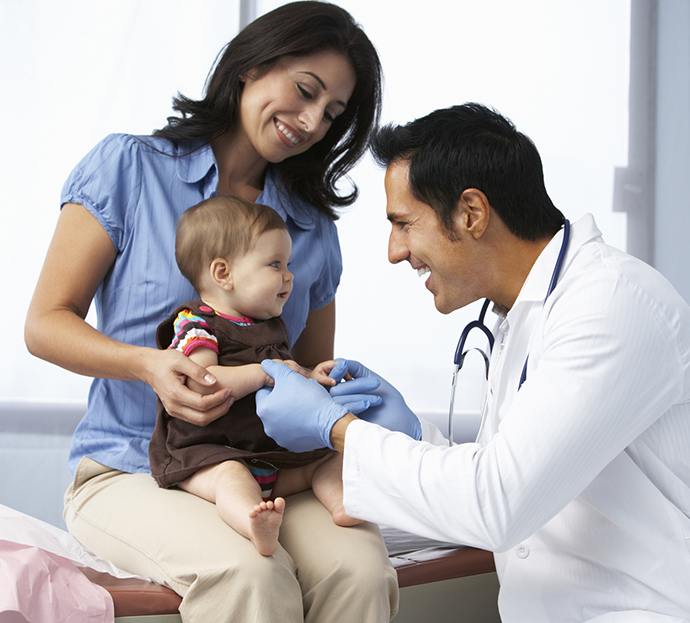 Tele-rehabilitation Through Real-time User Interaction and Motion Tracking in 3D Immersive Virtual Reality
Tele-rehabilitation delivers rehabilitative healthcare remotely to overcome spatial, temporal and economic barriers, helping eliminate health disparities. The emerging effectiveness of telerehabilitation has been seen for patients with orthopedic injuries and survivors from traumatic, degenerative and cardiovascular diseases of the central nerve system (CNS). The current technology for telerehabilitation is limited to audio- or video- based interaction without an objective and accurate measure of motor functions. Such a technological limitation prevents the delivery of precision medicine and largely constrains the efficacy and potential of telerehabilitation.

Dr. Qin Zhu Associate Professor, Department of Kinesiology and Health, University of Wyoming is conducting a study building an interactive tele-rehab system that is patient-centered with augmented feedback and tele-presence of therapist to assist rehabilitative exercises in both real and virtual environment. This new paradigm of tele-rehabilitation is expected to increase the patient adherence to therapy and minimize the existing health disparity. 
---
Currently, we are reaching out to primary care clinicians, staff, early childhood centers, and other community members who would like to be part of this process of inquiry. Please let us know if you are interested in receiving more information about the Equality State Research Network.
Contact us for more information, or if you would like to become a partner with the network.
Project Proposal Submissions for the network
Future Research Topics
While a study on developmental screening is the topic for our first study, we recognize there are more questions to investigate and challenges to overcome with regard to healthy communities. Please let us know what challenges you have seen in your practice and/or community and offer ideas on what you think are interesting research questions to pursue. Development and sustainability of the Equality State Research Network is dependent on active participation and investment of ideas from all corners of Wyoming – geographically as well as across all aspects of health.