Wyoming Institute for Disabilities
Dept. 4298, 1000 E. University Ave.
Laramie, WY 82071
Phone: (307) 766-2761
Toll Free: 1-888-989-9463
TTY: 1-800-908-7011
Fax: (307) 766-2763
Email:
wind.uw@uwyo.edu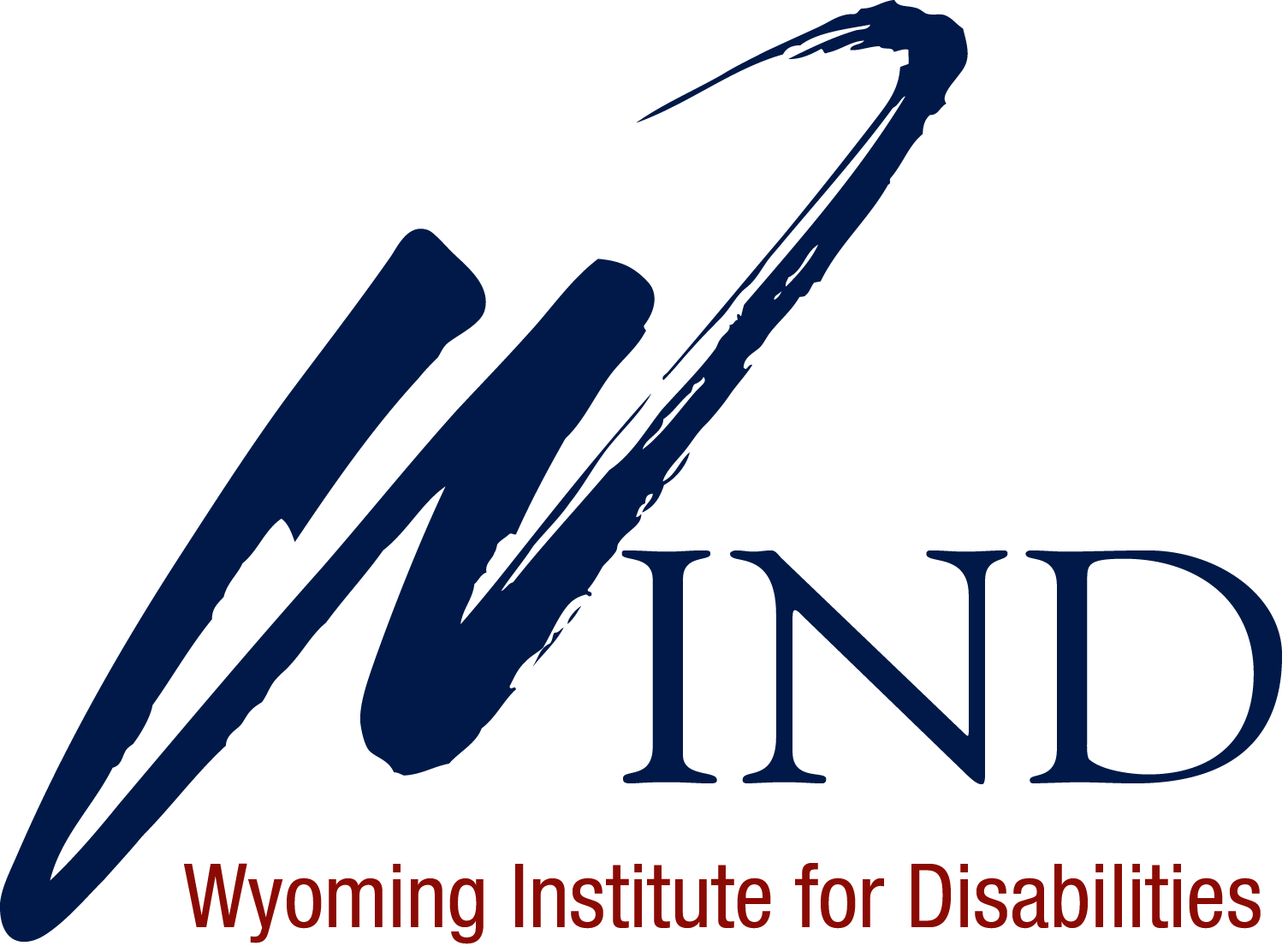 2013 Faculty Publications
William MacLean Jr., Ph.D.
MacLean, W. E., Jr., & Dornbush, K. (in press). Self-injury in a statewide sample of young children with     developmental disabilities. Journal of Mental Health Research in Intellectual Disability.
Lickel, A.H., MacLean, W.E., Jr., Blakely-Smith, A., & Hepburn, S. (in press). Assessment of the prerequisite skills for cognitive behavioral therapy in children with and without autism spectrum disorders. Journal of Autism and Developmental Disorders.
Michelle Jarman, Ph.D.
Jarman, M. (2013). Entanglements of disability, ethnicity, and relations: Orienting toward belonging in George Estreich's The Shape of the Eye. Journal of American Culture 36.3, 194-205.
Laurie Marquardt Westlake, Ph.D.
Westlake, L., Bodar, S., Buchanan, M., Fischer, K., Frey, D., Lawrence, J., Moats, M., Schmick, E., Ricley, S., St. Peters, M., (2013). Wyoming Early Learning Foundations for Children 3-5 years.  Published by the Wyoming Early Childhood Advisory Council.
Sandy Root-Elledge, M.A.
Barnes, Donna, Root-Elledge, Sandra.  (2013). Leadership matters: Draft resistance in the Japanese American Internment Camps during World War II. Mobilization: An International Journal. (Under review)
Barnes, Donna, Root-Elledge, Sandra.  (2013). The Effect of political opportunity, framing, and cultural context on movements mobilizing under repressive conditions: Lessons from the Heart Mountain Internment Camp.  Research in Social Movements: Conflict and Change.(Under review)
Barrett, Steven, F., Morton, Scott A., Root-Elledge, S.L. (2013). Service learning: Assistive technology undergraduate design projects.  Journal of Engineering Education. (Under review)