Wyoming Institute for Disabilities
Dept. 4298, 1000 E. University Ave.
Laramie, WY 82071
Phone: (307) 766-2761
Toll Free: 1-888-989-9463
TTY: 1-800-908-7011
Fax: (307) 766-2763
Email:
wind.uw@uwyo.edu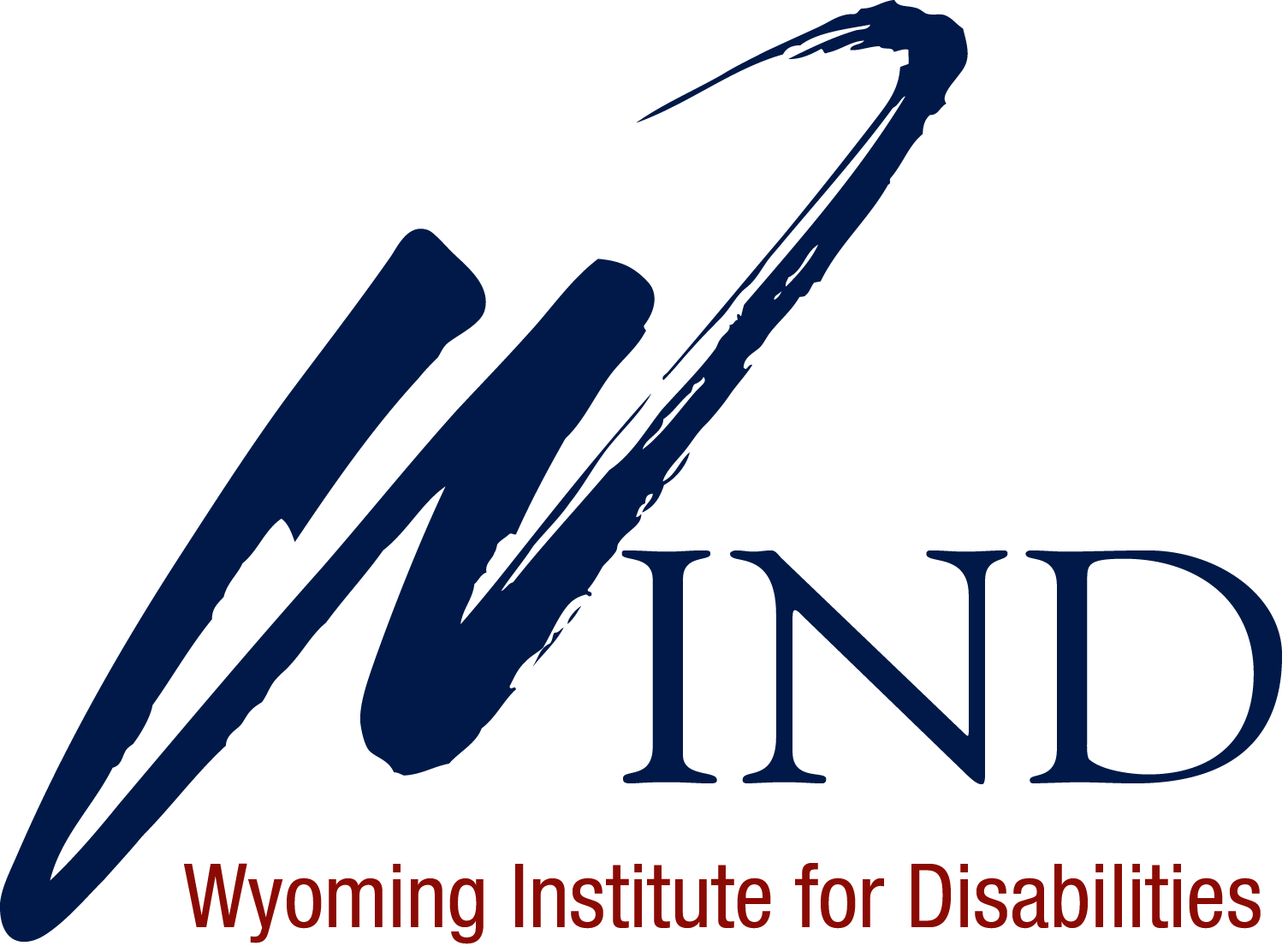 News
Featured Story
Think College Project links to rate of employment 
New research points to the positive impact of postsecondary education, such as Think College Wyoming, for individuals with intellectual disabilities, on their employment. An article written by Eric J More, University of Tennessee, and Amy Schelling, Grand Valley State University, titled, "Postsecondary inclusion for individuals with intellectual disability and its effects on employment" was published in the Journal of Intellectual Disabilities in November of 2014.  Their research on the outcomes of attending a postsecondary education program for individuals with intellectual disabilities (ID) takes a quantitative look at its effects on employment. Read more>
---
WIND, DDD look to implement SIS by 2017
For ten years, the Wyoming Institute for Disabilities (WIND) has conducted the Inventory for Client and Agency Planning (ICAP) for Wyoming Department of Health, Developmental Disabilities Division Section (DDS). WIND, in collaboration with DDD, is working to improve the assessment system by implementing the Supports Intensity Scale by 2017. Read more>

INTELLECTUAL DISABILITY AND SEXUAL ABLEISM A book talk by Michael Gill DATE: THURSDAY, APRIL 30, 2015 TIME:  2-3:30 P.M.
Why is the sexuality of people with intellectual disabilities often deemed "risky" or "inappropriate" by teachers, parents, support staff, medical professionals, judges, and the media? Should sexual citizenship depend on IQ? Confronting such questions head-on, Already Doing It exposes the "sexual ableism" that denies the reality of individuals who, despite the restrictions they face, actively make decisions about their sexual lives. Read more>
Wyoming Vision Collaborative recipient of several donations
The Wyoming Vision Collaborative, at the Wyoming Institute for Disabilities (WIND), would like to thank Miracles in Sight, the Wyoming Lions Club, and the Pinedale Lions Club for their recent donations to support early childhood vision services.
Miracles in Sight, through the Wyoming Lions Club, and Pinedale Lions Club's all gave generous donations. The program received over $21,000. Bob Russ, the director of communication and human resources at Miracles in Sight, said "we want to do our part to make an impact in research, education, and community outreach." Not only did Miracles in Sight also generously donate to the Vision Collaborative, but they also donated to Colorado's vision program; they are making an impact through many other exciting projects in North Carolina, the Wyoming/Colorado region, and around the world.