Project SCOPE Reach
3 Year National Training Preliminary Results
During the 2019-2022 National Training Initiative for Project SCOPE (Supporting Children of the OPioid Epidemic) 14 states were trained in the ECHO Model and SCOPE curriculum. Across the 14 states, over 270 sessions and 350 hours of education and training were provided, reaching over 10,400 participants.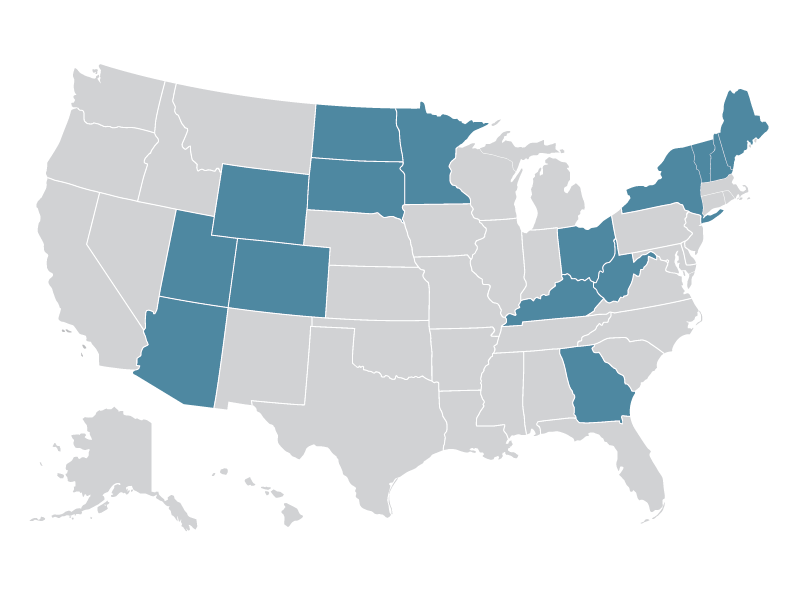 This initiative intended to improve outcomes by linking research to practical application in local communities, provide opportunities to share knowledge and findings with national networks and federal agencies, and provide recommendations for future interventions.
Each of the UCEDD/LEND sites were trained in the developed curriculum and use of the ECHO model. These sites took the information and implemented the training in their own communities led by interdisciplinary leadership teams. These leadership teams included special educators, early interventionists, social workers, physicians, psychologists,nurses, administrators, foster parents, addicti on specialists, and recovering mothers.
Participants reported:
Increases in self-reported knowledge ratings

Increased confidence in implementing strategies

Increased connection to the community of practice

High intent to utilize new knowledge and strategies

Increase in opioid knowledge scores

High satisfaction with the sessions

Contributions to their overall understanding of the strategies
Post Survey Results:
Upon completing all sessions, evaluations indicate:

85% knowledge improvement

84% skills improvement

81% quality of practice improvement

74% implemented new practices in their work

78% positive impact in their daily practice

90% likely to continue using new knowledge/skills