The Wyoming Institute for Disabilities (WIND) is partnering with different programs to better understand provider attitudes toward the sexuality of people with intellectual disabilities. The data from these studies will be used to inform the development of continuing education opportunities to inform provider practice as well as advocate for policy change. The research uses the Attitudes to Sexuality Questionnaire (Individuals with an Intellectual Disability) (ASQ-ID) developed by Cuskelly & Gilmore (2007):
Cuskelly, M., & Gilmore, L. (2007). Attitudes to sexuality questionnaire (individuals with an intellectual disability): Scale development and community norms. Journal of Intellectual and Developmental Disability, 32(3), 214-221. doi:10.1080/13668250701549450
The scale is designed to assess attitudes surrounding perspectives and beliefs about sexual rights (e.g. sexual intercourse for consenting adults, sex-segregated housing, marriage), parenting (e.g. sterilization, legal restrictions to parenting), non-reproductive sexual behavior (e.g. permitting masturbation, teaching masturbation), and self-control (e.g. sexual feelings, medication to inhibit sexual desire).
---
URLEND 2016-2017 Collaboration
In partnership with WIND, an interdisciplinary team of trainees with the Utah Regional Leadership Education in Neurodevelopmental Disabilities (URLEND) program in the 2016-2017 program year assessed the attitudes of medical, mental health, and disability service providers across the Rocky Mountain region, including Utah, Montana, Idaho, and Wyoming.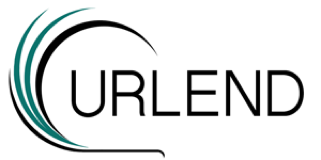 UCEDD 2017-2018 Collaboration
In 2017-2018 WIND is partnering with two other University Centers for Excellence in Developmental Disabilities (UCEDDs), including the Human Development Institute (HDI) at the University of Kentucky and the Center for Human Development (CHD) at the University of Alaska Anchorage, to assess disability service provider attitudes using the ASQ-ID scale in Wyoming, Kentucky, and Alaska. These results will help inform the development of a training for providers and other members of individuals' support networks so they have the tools to best support the sexuality of those they serve.