Contact Us
Wyoming Institute for Disabilities
Dept. 4298; 1000 E. University Ave.
Laramie, WY 82071
Phone: (307) 766-2761
Toll Free: (888) 989-9463
TeleType: (800) 908-7011
Fax: (307) 766-2763
Email: uwwind@uwyo.edu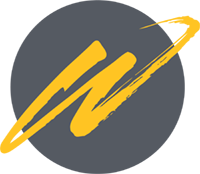 December Provider Spotlight
Published December 23, 2020
By Andrea Shipley, Project Coordinator Senior for the Wyoming Telehealth Network
1.    When did you first hear about telehealth? How did you feel about it then? How do you feel about it now?

Kerian Duncan: I first heard about telehealth for psychology and MD related "check in" appointments. I had not really thought of it related to physical therapy until earlier this year when COVID-19 came to the USA. I was skeptical at first, primarily because I was unsure how insurance companies would reimburse for this service as a DPT. I was also skeptical because much of my job as a physical therapist can be very "physical" or hands on. I feel and intuit with my hands, especially when working with orthopedic patients. I was not sure if it would work for my profession. My opinion has totally changed! I now realize how many doors of creativity this opens for us as providers and patients, and how much more access patients can have to services, especially if they live in rural areas. I relocated to Wyoming one year ago and found out how many communities have to drive long distances (often in winter months, on I-80) to receive specialized care. I did not feel confident that I would be able to ever offer specialized care because of this, and felt that moving to Wyoming meant I needed to be a generalist in the small community that I reside in. I love pediatrics and neurodevelopment! I feel so many families will be able to benefit from telehealth intervention that would otherwise not have the opportunity to. It really has opened so many doors for families, and for myself in this profession. I now feel confident that I could specialize in pediatrics here since my lens has now broadened to access the entire state I am licensed to practice in.

 

2.    When did you begin offering telehealth services? What prompted the need to offer these services?

Kerian: I have started a virtual pediatric physical therapy clinic (The Intuitive Parents Physical Therapy, check out the website: www.theintuitiveparents-pt.com) that will begin accepting patients officially on January 15th, 2021. The clinic will focus on Early Intervention using the parent-coaching model, as telehealth offers the perfect vehicle to get families more involved with their child's care. I realized a huge need for services when I moved to Wyoming only one year ago and so many families do not have access to consistent care. I am one of very few pediatric physical therapists within hundreds of miles. With telehealth becoming more accepted as a competent model of care, I feel this is the way of now and the future to improve access to quality parent education, care, and community.
Contact Us
Wyoming Institute for Disabilities
Dept. 4298; 1000 E. University Ave.
Laramie, WY 82071
Phone: (307) 766-2761
Toll Free: (888) 989-9463
TeleType: (800) 908-7011
Fax: (307) 766-2763
Email: uwwind@uwyo.edu