Geriatric Health Internet Series
For Healthcare Professionals and Students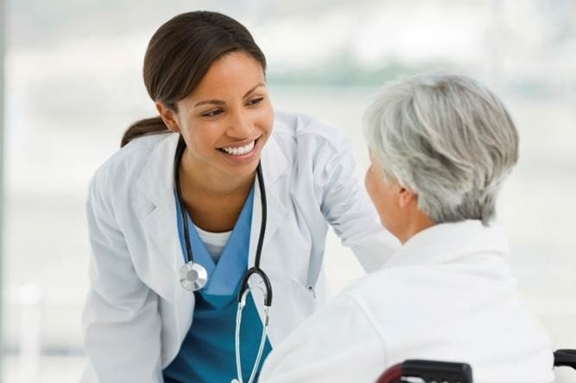 We have partnered with the Northwest Geriatrics Workforce Enhancement Center to bring presenters that are nationally and regionally recognized faculty from the University of Washington. The 10-week series will assist providers in developing and enhancing health promotion interventions to prevent disease and postpone further disability for the older adults they serve. This series will give community-based providers working in the field of aging the opportunity to access valuable information without having to travel a great distance. 
*Professional Continuing Education Credits are available for most disciplines
For information on previous series
2019 SPRING Geriatric Health Internet Series Features:
4/2         Depression.  Stephen Thielke, MD, MSPH.  Professor, Medicine / Psychiatry and Behavioral Sciences        
4/9      Aging and Gastrointestinal Health.  Margaret Heitkemper, PhD, RN, FAAN.  Professor/Chair, Biobehavioral Nursing and Health Informatics
4/16     Suicide in Older Adults.  David Gruenewald, MD, Associate Professor, Medicine / Gerontology and Geriatric   Medicine.  Nicole Torrence, PhD, Clinical Geriatric Psychologist, VA Puget Sound Health Care.  Elizabeth Vig, MD, MPH, Associate Professor, Medicine / Gerontology and Geriatric Medicine
4/23     The Aging Eye:  Understanding Vision Loss in Geriatric Populations.  Thellea Leveque, MD.  Clinical Associate Professor, Medicine / Ophthalmology
4/30     Shingles.  Steven Pergam, MD, MPH.  Associate Professor, Medicine /Allergy and Infectious Diseases
5/7       An Orientation to Hearing Loss and Hearing Aids.  Michelle Quinn, AuD.  Audiologist, Medicine / Oral Maxillofacial
5/14     Arthritis in the Older Adult.  Gregory Gardner, MD, MACP.  Professor, Medicine / Rheumatology
5/21     Medications and Aging:  Keeping it safe and effective.  Peggy Odegard, PharmD.  Professor and Chair, Pharmacy
5/28     Urinary Incontinence in the Geriatric Patient.  Jane Miller, MD.  Associate Professor, Medicine / Urology 
6/4       Practical Integrative Medicine in Geriatric Healthcare. Lianne Hirano, MD.  Clinical Assistant Professor, Medicine / Gerontology and Geriatric Medicine          
Objectives for Learning Outcomes
After completing this course, you will be better able to:
Characterize the hallmark symptoms of major depression

Identify three changes that occur with aging in the gastrointestinal tract

Describe demographics of suicide in older adults, including risk factors for suicide

Provide information to patients in order to help patient better comply with therapeutic agents

Describe clinical presentation, laboratory testing and risk factors for Herpes zoster

Discuss with patients the importance and explain the need of having hearing screened and/or tested as a part of routine geriatric health maintenance

Understand the common forms of arthritis that occur in older adults

Consider the influence of aging on the safety and efficacy of medication therapies and the impact of medications on aging

Discuss urinary incontinence issues - unique to geriatric patients

Discuss a variety of complementary modalities and their risks and benefits
Professional Credit (optional)from the University of Washington School of Nursing

Successful completion requires sign-in and completion of evaluation form for sessions attended. The University of Washington School of Nursing requires a $45 processing fee for a contact hour certificate. The fee covers the entire series. Directions for registering on-line for credit will be provided by your site coordinator.
Nurses: 15 contact hours (1.5 per session)
*Continuing Nursing Education at the University of Washington School of Nursing (UWCNE) is accredited as a provider of continuing nursing education by the American Nurses Credentialing Center's Commission on Accreditation.
*UWCNE is approved as a clock hour provider by the Washington State Board of Education.
*Provider approved by the California Board of Registered Nursing, Provider #7128, for 15 contact hours (1.5 per session).
Physicians: This live series activity, Geriatric Healthcare for Healthcare Providers, from January 8 – March 12, 2019, has been reviewed and is acceptable for up to 15 prescribed credit(s) by the American Academy of Family Physicians. Physicians should claim only the credit commensurate with the extent of their participation in the activity.
Psychologists:  UWCNE qualifies as a Washington State CE program sponsor under WAC 246-924-240
Social Workers and Counselors:  UWCNE qualifies as a Washington State CE program sponsor under WAC 246-809-601
All Other Disciplines:  A UWCNE certificate for up to 15 clock hours (1.5 per session) will be awarded for documenting completion of this offering.
NOTE: a University of Wyoming Center on Aging Certificate of Participation can be supplied for self reporting for free at the completion of the series.
Target Audience
The series is designed for healthcare providers including physicians, nurses, physician assistants, advanced practice nurses, physical and occupational therapists, psychologists, social workers, pharmacists, and other interested professionals and students.
IF YOU ARE INTERESTED IN HOSTING THIS SERIES AT YOUR SITE, PLEASE CONTACT WYCOA TODAY!