Wyoming Natural Diversity Database
Invertebrate Zoology Program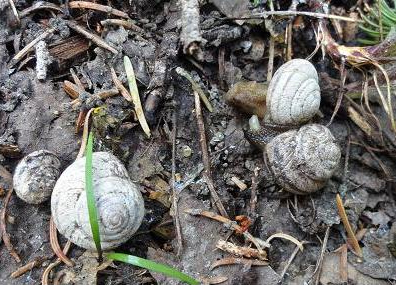 The invertebrate zoology program is lead by Dr. Lusha Tronstad. She is responsible for developing and maintaining data on the distribution, natural history, conservation status, and habitat requirements of rare invertebrate species in Wyoming through field research projects, and review of existing literature and museum resources. Lusha investigates many invertebrates in diverse habitats across Wyoming. She works with state and federal agencies to collect information that enhances our understanding of the abundance, distribution, and status of Wyoming invertebrates.
Lusha has over 10 years of experience working with aquatic and terrestrial invertebrates. She has worked in diverse ecosystems with assorted invertebrate taxa, including mollusks, insects, and crustaceans. In addition to her knowledge of invertebrates, Lusha is also experienced with water quality analysis, nutrient cycling, food web dynamics, invasive species ecology, and statistics.
Lusha earned her Ph.D. by studying how the invasion of lake trout and decline of native Yellowstone cutthroat trout altered the food web and nutrient cycling in Yellowstone Lake and tributary streams. For her M.S., Lusha investigated how invertebrates survived wet and dry conditions in an unregulated Alabama floodplain.
For more information about rare invertebrates in Wyoming go to the Invertebrate Species of Concern page.