Wyoming Natural Diversity Database
1000 E. University Ave.
Department 3381
Laramie, WY 82071
Phone: 307-766-3023
Fax: 307-766-3026
Email:
wyndd@uwyo.edu
Vertebrate Zoology Program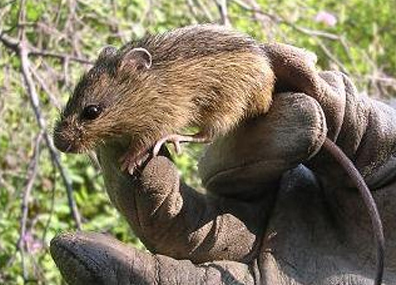 Doug Keinath is head of our vertebrate zoology program. He is responsible for managing all vertebrate zoology activities at WYNDD.  Current programmatic foci are developing core data on the distribution, natural history, conservation status, and habitat requirements of rare vertebrate animal species in Wyoming. This is accomplished through field research projects, ecological modeling, and review of existing literature and museum resources. Doug received B.S. degrees in Natural Resources and Interdisciplinary Engineering, an M.S. in Wildlife Biology, and is working toward a Ph.D. in Ecology.  His previous experience includes mammalian habitat use, bat inventory and conservation, avian monitoring, endangered species conservation, species distribution modeling, and sensitive species assessment.
Assistant Vertebrate Zoologists, Dr. Wendy Estes-Zumpf, Ian Abernethy and Hannah Griscom direct projects across Wyoming involving a wide variety of sensitive birds, mammals, and reptiles and amphibians. The goal of most projects is to enhance our understanding of the distribution, abundance, and status of sensitive animals in Wyoming.  Projects are diverse and ever-changing, many being collaborative and funded by state and federal agencies. 
Currently, Dr. Wendy Estes-Zumpf manages projects designed to inventory and monitor rare and sensitive species of reptiles and amphibians, inventory sensitive vertebrate assemblages on wilderness study areas in Wyoming, and model avian migration patterns. She received her B.S. in Wildlife Biology, M.S. in Wildlife Ecology, and Ph.D. in Natural Resources. Her previous experience includes conducting research on Pygmy Rabbits and Accipiter hawks , radiotelemetry, population and landscape genetic analyses, and using field and genetic techniques to examine dispersal behavior and gene flow.
Ian Abernethy manages projects monitoring sensitive songbirds across the state, inventorying bats in central Wyoming basins, and investigating Preble's meadow jumping mouse distribution. He received his B.S. in Biology and Environment and Natural Resources and an M.S. in Zoology and Physiology. Previous work includes evaluating the effects of anthropogenic disturbance and on small mammals.
Check out the Vertebrate Animal Species of Concern page.