Wyoming Natural Diversity Database
1000 E. University Ave.
Department 3381
Laramie, WY 82071
Phone: 307-766-3023
Fax: 307-766-3026
Email:
wyndd@uwyo.edu
Services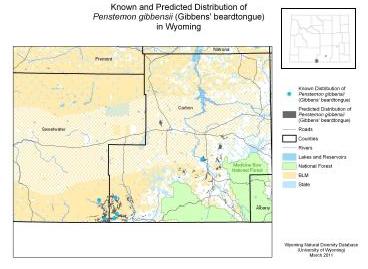 WYNDD data, analyses, and staff expertise contribute to effective strategies of natural resource management and more efficient compliance with environmental regulations. We offer a variety of products and services to advance our primary mission of collecting, interpreting, and disseminating credible biological and spatial data on rare plant and animals and important plant communities in Wyoming.
Use the links on the side bar for more information.