Business Intelligence Student Reporting
WyoCloud Business Intelligence Student Reporting is now released!
Go-Live & Training
On March 6, 2017, members from across the University of Wyoming completed the first implementation milestone of a new cloud-based system that is changing the way our campus makes strategic business decisions. This system, WyoCloud Business Intelligence (BI) Reporting, now provides our campus with current, interactive data that will enable us to achieve our mission to serve our students, faculty, staff, and the broader Wyoming community.
This first milestone for WyoCloud BI Reporting was the release of the Student Reporting system. The Student Reporting system does not replace the operational student reports that we have used up to this point; rather, it only extends our reporting capabilities to include more strategic decision-making tools. UW users with access to the system can view reports in two categories: "Student Records" and "Executive Overview." Additional report development is underway, with emphasis on those reports that add the most value to the University.
Basic training on the new system began on March 2, 2017. For most users, this training is conducted online through WyoCourses and has been extended to individuals across the institution who have Banner access. In addition to this initial training, some UW users have been invited to complete additional training dependent upon their role at the institution.
You can access the system from WyoWeb, as shown in the screenshot below. Simply click on "Business Intelligence" under the "WyoCloud" section, and you will be taken to the standard UW single sign-on page. Enter your typical UW credentials, and you will be taken to the WyoCloud BI Reporting dashboards.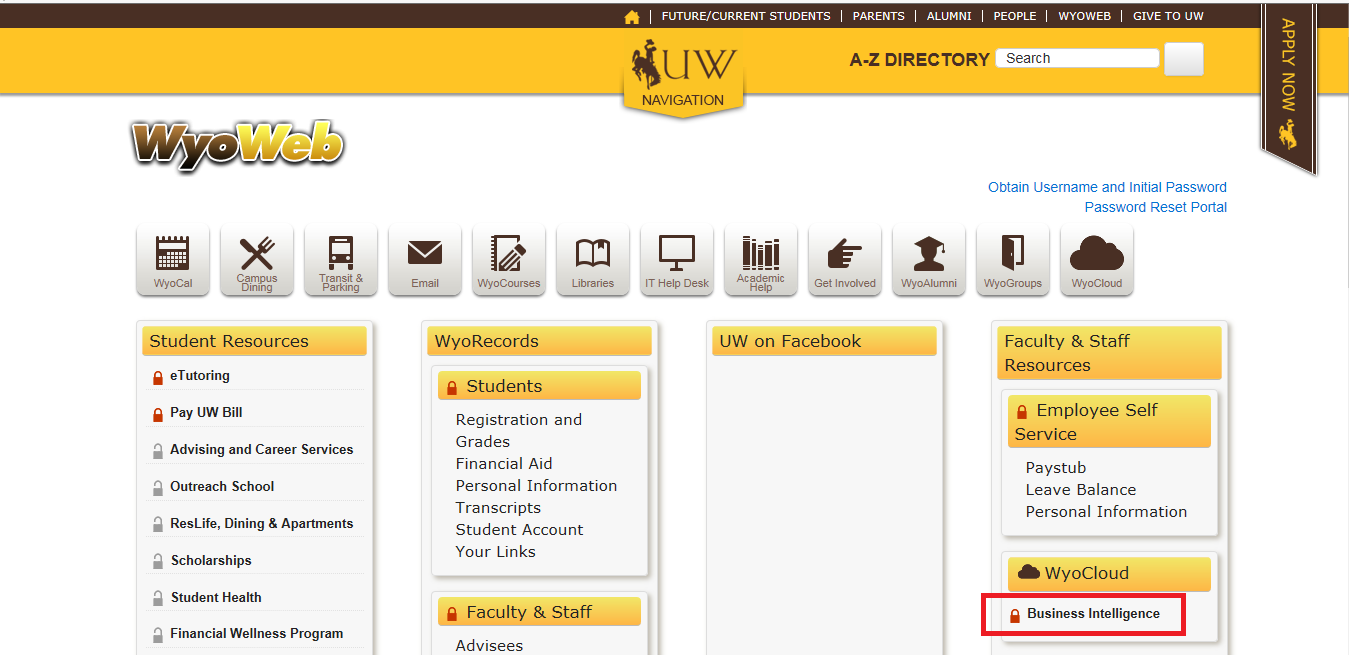 If you have any questions related to the WyoCloud BI Student Reporting system and/or related training, please contact the IT Service Help Desk using the following web URL:  https://uwyo.teamdynamix.com/TDClient/Requests/ServiceCatalog?CategoryID=6468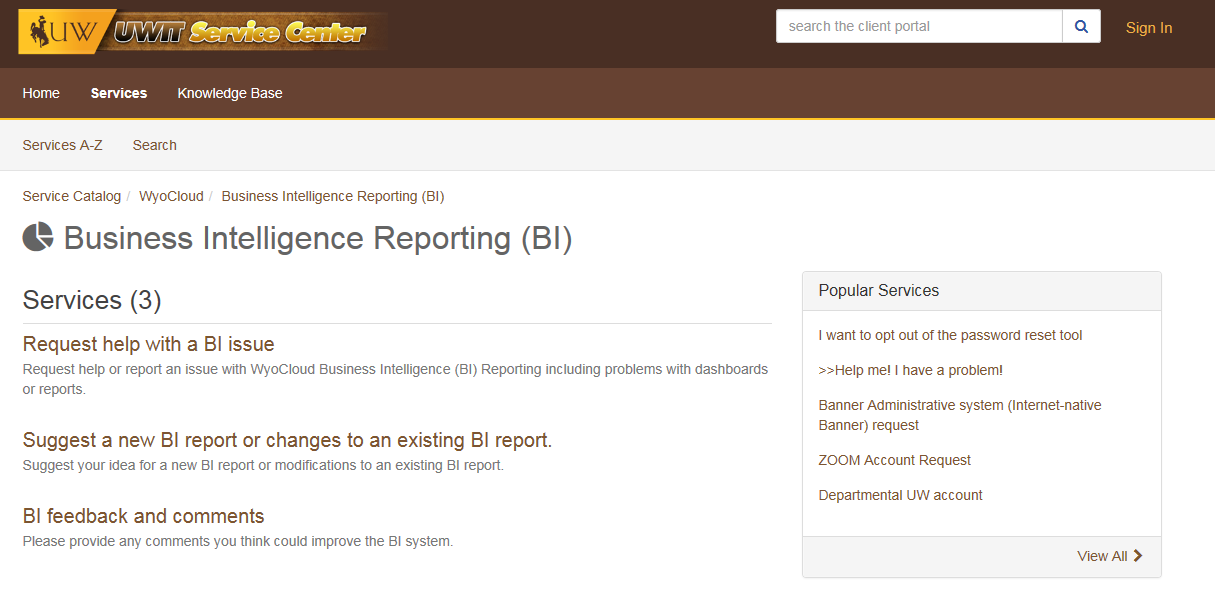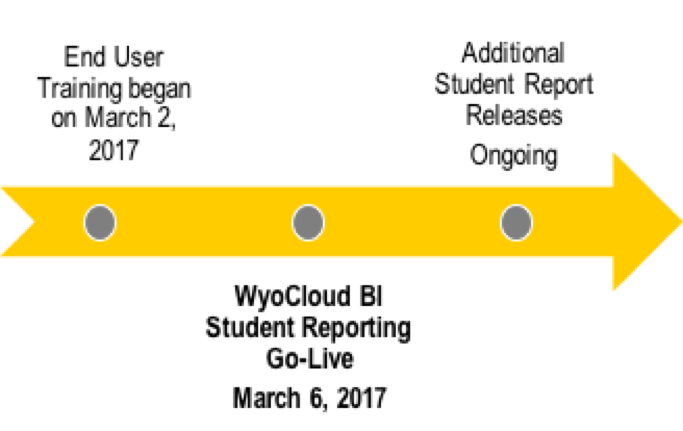 Scope
WyoCloud BI Student Reporting leverages pre-delivered dashboards and reports from Oracle with customizations to meet UW's reporting needs. The WyoCloud BI Reporting team and UW Subject Matter Experts have selected the following reports as those that are both important to users and able to be populated using data from Banner. Additional reports will be released throughout the year based on priority determined by the UW Subject Matter Experts.