Model Arab League
Want to travel and compete with students from across the country while earning college credit for doing so? Then Model Arab League is for you!
WHAT?
Model Arab League is a multi-regional model competition in which students from across the world learn about and compete as representatives from the 22-member states of the Arab League. Student participants are encouraged to use the experience to hone their skills in public speaking and diplomacy, in addition to the primary goal of learning about the politics and history of the Arab world. In the United States, the competitions are administered by The National Council on U.S.-Arab Relations.
WHEN?
We will begin preparing at the beginning of Spring term 2022, and the competition is scheduled for February 25-26th, 2022. 
WHERE?
There are 14 University and 5 High School Model Arab League simulations across the country. Our preparation will take place here at University of Wyoming and the conference will be held at the regional competition (Rocky Mountain Region) at Brigham Young University in Provo, Utah. If we do well, we could go to Washington D.C. for the national competition. 
WHO?
Our team will be made up of University Wyoming students, however at the competition you will also have the opportunity to meet students from all across the U.S. as well as members of the National Council on U.S.-Arab Relations.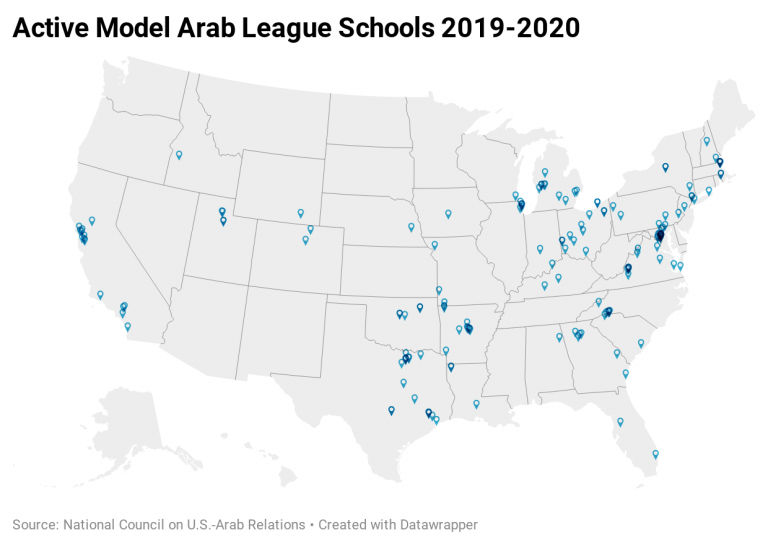 HOW?
 Enroll in POLS 3300 (Model United Nations) for Spring 2022 to participate and earn 3 credit hours. Students of all majors and backgrounds are welcome to enroll and participate! In addition to regular class meetings, the team participates in the regional and national model. 
For the competition, it is run by "council chairs" who are seasoned participants. Students are divided into eight different councils to debate upon current issues facing the Arab world and attempt to "pass" resolutions which require educating fellow council members and gaining consent and support for resolutions that the council members are championing. Students are judged on their ability to craft resolutions and successfully build collaborative partnerships with other council members that lead to resolutions being adopted. Students are required to have an intimate knowledge of the interests of their assigned country, as well as the interests of other potential partner and opposition Arab states. 
Interested in other courses our School of Politics, Public Affairs and International Studies has to offer? Check out our degree programs and other related courses.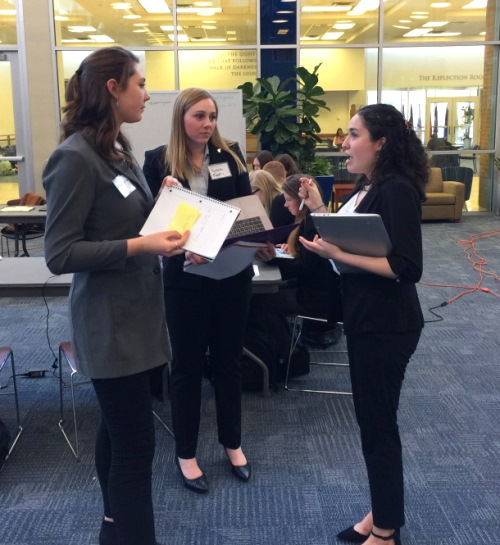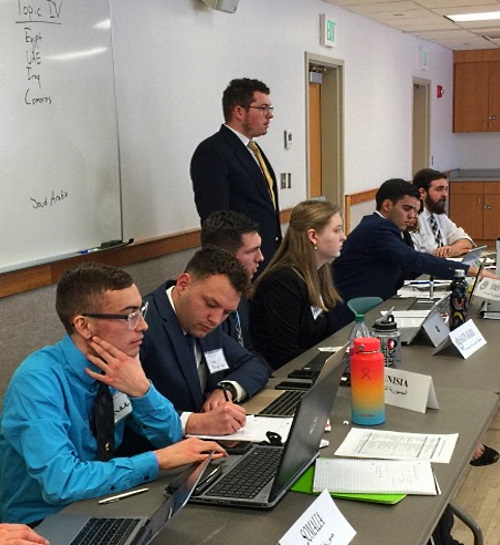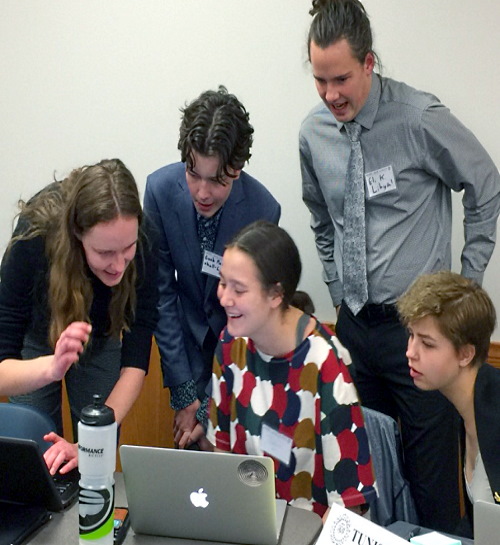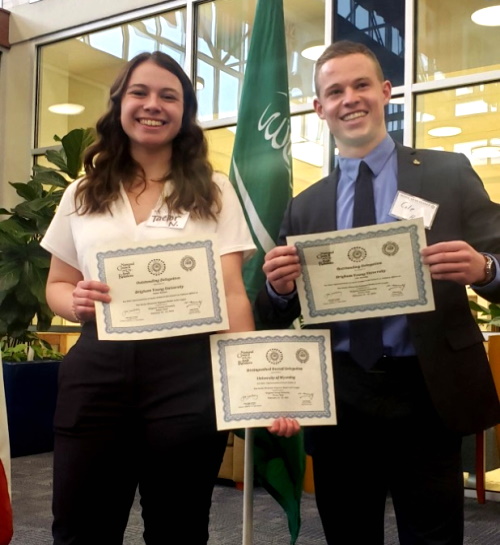 WHY?
Improve your public speaking, debate, and consensus-building skills

Gain an in-depth understanding of the world's oldest regional body and deepens their knowledge of the history, culture, religion, economics, and politics

Learn about the 22-member states of the Arab League 
Meet students from all over the country

Exclusive opportunities with the National Council (i.e. specialized summer internship program in Washington DC, Arabic language immersions, expense-paid study visits to Arab countries

Access to programs that are available only to Model Arab League alumni, while others give preferential treatment to alumni in the selection process
---
"Model Arab League gave me the confidence to successfully have thoughtful conversations and debates about the Middle East, both its political nature as well as the religious intracacies within the region. The people that I met and worked with during each of the Model Arab League conferences helped me expand my network of colleagues working in similar fields. Model Arab League allowed me to have the skills and knowledge to obtain the career I have now, allowing me to follow my passions."
Samuel Donald Bunn, 2021 University of Wyoming student and Model Arab League participant
2021 NATIONAL MODEL ARAB LEAGUE CONFERENCE
COUNTRY ASSIGNMENT: EGYPT

 
RESULT: OVERALL DISTINGUISHED DELEGATION 
Model Arab League Award System
Highest Mark: Overall Outstanding Delegation
Second Highest Mark: Overall Distinguished Delegation
2021 Special Recognition Awards: 
"The students were all top-notch in their professional presentation. It was clear that they had prepared and were on their game, commanding a performance that was head-and-shoulders above much of their competition who had been particpating for many years at Nationals. This was evidenced by their accomplishment of the national recognition of 3rd place during UW's first time ever participating at the national's event!"
Special Council on Cyber Security - Distinguished Delegation  
                Sam Bunn  - GREAT FALLS, MT
                Sahnnon VanReeth – OWATONNA, MN
Palestinian Affairs Council - Outstanding Delegation
                Taelor Nielesen – WORLAND, WY
                Nicholas Schriber – WORLAND, WY
Economic Affairs Council - Distinguished Delegation
                Josh Gaither – CASPER, WY
                Thayne Macy – CASPER, WY
Arab Heads of State Summit - Outstanding Delegation
                Maeve Knepper – CHEYENNE, WY
Joint Defense Council – Outstanding Delegation
                James Spear – CENTENNIAL, WY
                Michael Newman – ROCK SPRINGS, WY
Past Model Arab League Competitions (Rocky Mountain Regionals) 

2016
Iraq, Yemen

2017
Jordan, UAE

2018
Egypt (Distinguished), Iraq

2019
Kuwait, Jordan, Syrian National Coalition

2020
Saudi Arabia, Somalia, Tunisia

2021
Jordan (Outstanding), Qatar (Distinguished)
Learn about other opportunities in SPPAIS!