First Year Colloquium
Course Description
Honors Colloquium is a two-semester sequence of courses designed to introduce you to the Honors College and to modes of inquiry and expression at the University of Wyoming. The theme for the fall semester course is "dreams and reality," a topic we will explore from multiple disciplinary perspectives. Together, we will investigate how our sense of reality depends upon dreams and how dreams, in turn, extend and complicate our understanding of what reality might be. In the process, we will explore how, through grappling with dreams and reality, people historically have found meaning in the world and continue to do so, which will lead into the spring semester where we will explore the question: "What does it mean to be a human being?"
In addition to investigating dreams and reality and the meaning of humanness, this class will help you refine your academic writing and communication skills and give you the opportunity to take advantage of many of the resources that enrich the University of Wyoming and the city of Laramie (resources like the Buchanan Center for the Performing Arts and the UW Art Museum) through in-class, out-of-classroom, extra-curricular, and community-service activities.
This Week in Colloquium
Each week during the fall semester we will feature one section of Colloquium II or other exciting endeavors in the Colloquium community and the exciting and stimulating ideas they are exploring.
Colloquium Spotlight: On Kindred
Octavia Butler described her novel 
Kindred
as a "grim fantasy" and hoped it would encourage people to "feel" history and empathize with people who once lived rather than only learn about histories of slavery and racism through textbooks, which often abstract and distance us from historical realities. In Dr. Matt Henry's class, students explored this idea by discussing the graphic novel adaptation of 
Kindred
, watching clips from slave narrative films like 
12 Years a Slave
 and discussing other graphic novels, such as Art Spiegelman's 
Maus
, that engage with histories of racism and genocide.
What is going on in Colloquium?
Breezy Taggart| Colloquium Spotlight
We as a Colloquium class visited the University of Wyoming Art Museum to explore the surreal and cosmic nature of Michiko Itatani's large scale paintings in an exhibition titled 
High-Point Contact and Infinite Hope.
Entering into this exhibition space together we reflected upon the texts we have been exploring in class, both Carlo Rovelli's
Seven Brief Lessons on Physics
 and Alan Lightman's
Einstein's Dreams,
which have challenged us to think about the nature of time, space, and reality together, but this time in visual medium. We were invited to enter into surreal and intergalactic spaces that contained familiar objects in unfamiliar settings. Curator of Academic Engagement Rachael Cook helped us each to look and look again more closely at the works of art, allowing the gravitational pull of these works to draw us in together.
What is going on in Colloquium?
Dr. Hosanna Krienke | Class Spotlight
To wrap our heads around the lessons of Einstein's Dreams, our class tried out some creative writing of our own. The task was write a short story capturing the weird temporality of college life, beginning with the novel's own repeated line, "In this world, time is ______."
As a class, we generated a wide range of temporalities created in college experiences. Some of these included:
· Time in college is warped (because college makes time feel both fast and slow, while home-life feels stable and consistent).
· Time in college is artificial (because it is run by arbitrary deadlines)
· Time in college is inconsistent (since you can lose track of time having fun, but also feel frozen in time in a boring lecture)
· Time in college is repeating (we were divided however on whether this was comforting, like it is in the novel, or if college is basically Groundhog Day)
· Time in college is driven by emotions (emotions are really the root cause of our subjective experience of time as fast or slow)
· Time in college is really only the present moment (in spite of long-term goals, success in college is about managing the current emotion/task/to-do list, etc.)
We concluded the discussion by thinking about the relationships between these temporalities. After all, Einstein's Dreams is a single novel, not a collection of short stories. This means that we need to read all the stories as parts of a whole. Similarly, the class tried to think about what it would mean to keep ALL of the above ideas of college temporality in mind at once. As one student (our designated note-taker for the day) summed it up, "In which perception of time should we live? Can we live in multiple perceptions of time at once??"
What is going on in Colloquium?
Janice Grover | Class Spotlight
Honors students in Janice Grover's section of Honors Colloquium examined the role of desire in Shakespeare's A Midsummer Night's Dream by reimagining influential characters in the context of dating and social media. Who would these characters be today? How would these characters influence their realities by seeking their desires? To get at these questions, students created mock social media profiles, or dating profiles, for their assigned characters. You can view the mock profiles here: https://uwyo.padlet.org/bookdrop/lovematch. If you'd like to enjoy some of the more comical highlights of their discussion, take a look at this short video: https://app.vidgrid.com/view/d3VMmtESCJiK
What is going on in Colloquium?
Dr. Lori Howe | Class Spotlight
In Colloquium we explore Jean Baudrillard's seminal text 
Simulacra and Simulation
. In our class we discussed the implications of relying on simulations. In response to Baudrillard's statement about the Gulf War never having happened due to the vast retellings and perspectives and versions of the story, student Riley Wilkerson offered this:
"Even if the change to the original is beyond original recognition and has shifted so far from its original 'truth', that event will still exist in the minds of the people until time eventually deteriorates it to nothing, as it will with everything, in the end. But the actual perception of the event will not be erased until the entirety of humanity has forgotten the event to time." 
This led to a conversation about whether events that happened long ago, events of which there is no existing historical record (such as the daily lives of the Phoenicians, for example) can be said to have never happened, just because there is no existing historical record. 
This then led, quite fascinatingly, to the question of events in our own daily lives of which there is no record, no photograph, no shared experience that someone else might remember. Could those moments still be said to have happened if we could not remember them? If we can't remember having lunch three weeks ago on a Tuesday, and no one else was there, did it happen? It turns out, it's quite a different take on the 'if a tree falls in a forest and no human is there to hear it,' question, when we ask the question about ourselves and our lived experiences.
Lively discussion, this was! 
What is going on in Colloquium?
Dr. Tom Grant | Class Spotlight
In Colloquium we read a wide variety of intellectually stimulating texts, and all students respond to them differently! Our class took a poll of our favorite texts so far and the words that best describe those texts. The results are pictured in word clouds below.
Favorite text so far:
One word to describe those texts:
Dr Mimi Fenton's Colloquium Class: Living The Gita 
Bharti Qureshi, from Gugarat, India, now living in Travers City, Michigan, visited with Dr. Mimi Fenton's Colloquium class last week to discuss the Bhagavad Gita. Bharti is a practicing Hindu and talked of the metaphorical debate between Arjuna and Krishna, and about the many concepts in the Gita that influence daily life and spiritual practice for many Hindus. She especially clarified for students the notions of dharma, moksha, and the yogic practices.
Colloquium Section Spotlight: Interdisciplinary Problem Solving
By Lori Howe
This week in Colloquium many students are presenting their Interdisciplinary Artifact Assignment projects in which students explore a problem, theme, or idea related to the human condition through interdisciplinary inquiry.  In response to this assignment, a group in Dr. Lori Howe's section of Colloquium created and presented on a website called LaraBee Solitary Bees that seeks to "provide educational, hands-on activities to the population of Laramie in hopes to help foster local native bee resilience. By providing bee homes, ongoing support, and education materials to schools, gardens, and other community groups, we empower underserved communities to grow local flowers, bolster local ecology, and protect vital keystone species." This exemplary project illustrates one of the core themes of Colloquium that considers humans and their relationship to other species and the environment. Several of these team members hope to return to this project for an interdisciplinary capstone and turn it into a reality, too.
First-year Honors students Mikenzie Roberts, Rachel Hamilton, Megan Boysen, Rhiannon Hammond, Caleb Sundquist, and Alexis Zaharas were the team members that worked on LaraBee Solitary Bees and presented their interdisciplinary research and final project in Dr. Lori Howe's section of Colloquium. 
On Monsters
By Breezy Taggart 
This past week our class has been considering the definition of the "monster." Exploring Jeffrey Jerome Cohen's "Monster Culture (Seven Theses)" we considered the role monsters play in human culture and society. We investigated the boundaries of the monstrous and examined monster-making as a reflection of human inclusion and exclusion. This provided a framework for considering monstrosity as it relates to other humans, animals, AI, and technology. When asked about the connotations or labels we apply to monsters students peppered me with a variety of terms, some of which are listed below to help us consider the role monsters play in the definition of humanness: 
Different  
Shifting 
Horrifying  
grotesque  
bad 
intimidating 
misunderstood 
unpredictable 
wild 
mysterious 
cunning 
menacing 
destructive 
unbounded 
In the news
By Tom Grant
Each semester I ask students to give three brief and informal presentations on a recent news article. The presentations should clearly address some aspect of the main themes of Colloquium, such as 'what role does our body play in defining our humanity' or 'what are the boundaries of the human'. Students have presented diverse content from popular newspapers, TV news program, National Geographic magazine, and even WebMD. The diversity of content has been astonishing and even more interesting has been the breadth of ideas we respectfully discussed in class. Once this semester I even delayed the upcoming presentations to let the conversation about a new state law concerning abortion run its course. The discussion of how humans and our laws address and affect life clearly relates to the Colloquium 2 course themes. We quickly created a 'space' to talk about abortion and other issues that are related to being human, such as: the death penalty, the role of government, national healthcare systems, and much more. The student leading the presentation did an amazing job linking these diverse subjects together and always bringing the discussion back to 'what it means to be human' and recent abortion laws.  
For this update on Colloquium, I want to share some of the articles students presented in my Colloquium 2 course during our final unit, which specifically tackles the question, "What are the boundaries of the human?" I do not think we will ever answer the question 'what does it mean to be human'. Regardless, it is the discussion and sharing of ideas and perspectives that helps all of us to understand humanity better and that may be the most important part of being human… 
What are the boundaries of the human? A Selection of News Articles
Modern Prosthetics Go Beyond Artificial Limbs – and into the Human Brain 
You Share Everything With Your Bestie. Even Brain Waves. 
This Cheetah Robot Taught Itself How to Spring in a Weird Way 
Salvage the Bones
by Matt Henry
During times of catastrophe, it is common to hear reassuring comments from public officials that insist that "We are all in this together." Yet the generalized "We" assumes a shared human experience and does not account for the fact that some people are more vulnerable than others to crises like climate change and the COVID-19 pandemic. This week in Colloquium, students finished reading Jesmyn Ward's novel Salvage the Bones and discussed the intersection of climate change and systemic racism. We discussed the danger in using the universal "we" to describe experiences of climate catastrophe in relation to Hurricane Katrina, which disproportionately flooded majority Black neighborhoods in New Orleans, where a history of disinvestment in flood control infrastructure is indicative of a long history of systemic racism in the United States.
Place
By Janice Grover-Roosa
As we've settled into Module Two, The Human in Context, students' thoughts, lived experiences, and knowledge are in the foreground as they act as guide through a place that was influential to their self-identity. By making an original creative contribution to our class discussion via an audio-essay, students exercise many of the roles specific to metaliteracy and work to answer the key questions specific to Module Two.
Many students in this section of Colloquium II are still arranging their audio essay drafts, but one student is ready to share theirs now. Please listen as Jaime brings a place that was essential to their identity to life: https://use.vg/Fr7qbD
Colloquium I Spotlight: Breezy Taggart's Section
Creative Response: March of the Robots
In Breezy Taggart's section of Colloquium last week, students presented on their Creative Responses, an assignment in each Colloquium section that requires students to creatively interpret an assigned text. Ted Rittle performed in class his original composition titled March of the Robots on violin, which responded to Yuval Harari's 21 Lessons for the 21st Century. He shared a bit about what this piece explores:
In his book 21 Lessons for the 21st Century, Yuval Harari discusses the challenges posed to society by the development of technology.  I responded to Harari's work by writing a song for violin, called March of the Robots, which represents how technological advancement could make the future a less vibrant place.  My piece begins with a happy, peaceful quality, to show that while modern life is imperfect, it is better than what many potential futures could be.  However, the music soon becomes chaotic and discordant, speeding up until it is out of control.  This represents the danger that someday, as Harari warns, instead of us controlling technology it will control us (Harari, 274).  Finally, my song finishes with a distraught restatement of the original melody, to represent the devastation of a post-apocalyptic future.
By Ted Rittle
Harari, Yuval. 21 Lessons for the 21st Century. Penguin Random House, 2019.
Students from Ann Stebner Steele's Colloquium section respond to various questions about their experiences in Colloquium II so far this semester:
What has been your favorite text so far?  
"I would have to say that thus far, my favorite text so far has been the chapters regarding Harari's 21 Lessons because of the relevance they have to not just the scope of the course, but our own person lives. As far as assignments, I would say that my favorite has been the discussion questions." 
"My favorite text so far has been Harari's 21 Lessons for the 21st Century.  I really enjoy reading books that were written in this sort of way, and that are sort of a window into the mind of the author.  I find a lot of things in the parts that we've read that I disagree with, and I find that just as interesting if not more so."
"So far my favorite text has been The Way We Live Now by Susan Sontag because I really like how she hid what the article was about in order to make a statement about the hushed panic of the early aids crisis." 
How have you changed as a student and person throughout the semester? 
"As a direct result of this class, I've gotten to be more adaptable."  
"I think I have changed in the way that I have realized that being human is so many different aspects that I don't even know about yet. When I hear certain things that people say walking down the street, I realize that some of the things they say or do, are things that make us human." 
"I think this class and the one in the fall made me realized that not everything is what I originally think it is. There are always deeper ways to interpret things. The way that that has changed my thinking is that I know that there are deeper levels to dig at." 
What has been your favorite assignment? 
"My favorite assignment would be the creative response as it gives an opportunity to break out of my shell early on. "
"I use my journal as a free space to jot down ideas, however unformed they are. I feel like this is the first time I have felt that kind of freedom rather than focusing on just earning a grade."
This week, the Honors Hub hosted a Guided Art Workshop at the UW Art Museum for students across all the Colloquium sections. Curator Raechel Cook joined too to give students advice on themes and techniques, and in one memorable case, consulted on the assembly of a papier mache hot air balloon. Using the free art supplies provided by the museum, students painted, sculpted, and collaged their projects for the Creative Response Assignment. This core Colloquium assignment, as more advanced students perhaps recall, invites students to respond to course texts through an artistic medium, rather than the usual academic paper. Given the themes of Colloquium II, students in the workshop took on the daunting task of representing such diverse themes as technology, memory, and identity, all under the overall goal of asking, "What Does it Mean to Be a Human Being?"
Colloquium I Section Spotlight: Kent DrummondThe Mind and Reality
Dr. Drummond's Freshman Colloquium students enjoyed a spaghetti dinner at his home Monday evening (co-hosted by his wife, Honors faculty member Dr. Susan Aronstein). Then they watched A Beautiful Mind and discussed how the film perfectly fit the semester theme of "Dreams and Reality." A great time was had by all, including Luke, the section's honorary Honors cat! 
Colloquium I Section Spotlight: Breezy TaggartReflections on Reality/Dreams
As the Fall semester comes to end, students in Dr. Breezy Taggart's section of Colloquium reflected upon the texts that were most poignant in their exploration of the central themes of our course. We tackled everything from physics and semiotics to identity and representation. Take a look at some of the texts students found most insightful to investigating dreams and reality:
"I think Einstein's Dreams explores the concepts of dreams and reality best because it literally explores different types of times through dream-like worlds, and time is a huge factor in reality." 
"I think that A Beautiful Mind was very good at exploring the concept of reality specifically. I think this because the way the movie tricked the audience into the main charter's delusions with him. It made something that didn't exist seem very real and in turn made trying to know what the actually reality was very difficult." 
"The text that made me think most about dreams and realities was On Photography by Susan Sontag. This text opened my eyes to see photography in ways that I had never considered before and made me rethink the power in photography. I always looked at photography as just documenting things but On Photography showed me that there is a sort of power, influence, bias, and control presented through photography." 
"I thoroughly enjoyed Alan Lightman's Einstein's Dreams. It thoroughly demonstrated how our experiences of fundamental phenomena shapes our perceptions." 
Colloquium

 I Section Spotlight: Matt HenryFeeling history
Octavia Butler described her novel 
Kindred
as a "grim fantasy" and hoped it would encourage people to "feel" history and empathize with people who once lived rather than only learn about histories of slavery and racism through textbooks, which often abstract and distance us from historical realities. In Dr. 
Henry
's class, students explored this idea by discussing the graphic novel adaptation of 
Kindred
, watching clips from slave narrative films like 
12 Years a Slave
 and 
Django Unchained
, and discussing other graphic novels, such as Art Spiegelman's 
Maus
, that engage with histories of racism and genocide. The class concluded with a thought experiment exercise in which the historical characters in 
Kindred
 were transported to the book's present, 1976, to think about ways history can help us think about contemporary issues. 
Colloquium I Section Spotlight: Tyler FallPast/Present
In Tyler Fall's section of Colloquium I, students explored ideas about past and present as they relate to Lightman's Einstein's Dreams and Octavia Butler's Kindred.  Central topics included time, history, race, and conflict resolution.
Colloquium

 I Section Spotlight: Hosanna KrienkeThe Multiverse
  To explore the edges of theoretical physics, Dr. Krienke's Colloquium section tried out the Universe Splitter app. This app aims to put into practice the Many Worlds Interpretation, a hypothesis that imagines each quantum interaction branches into a multiverse. 
   Here's how the app works: a user enters two possible choices into the app, which then contacts a quantum device. The device shoots out a photon that could take two possible paths. Of course, the latest physics research believes that the photon actually takes
both
paths, but ends up at only one destination upon measurement. Some experts theorize that the photon really ends up in both destinations, but within different universes. The app uses the photon's final location to decide among your choices. As the app explains, "Within seconds, Universe Splitter will report to you which of the two universes you're in, and by taking different actions in each, you willl cause these otherwise identitical universes to diverge."  
  The class used the app to play Simon Says, with each movement being chosen by the app. Overall, we used the app to make nine decisions, splitting the world into 512 separate universes. (If you felt a disturbance in the Force around 9 am on Monday, now you know why). Students were relieved that, most often, the app decided they simply take "two steps forward" rather than the more embarrassing actions of "somersault," "crab walk" or "grapevine" (though they did have to waltz in pairs at one point). For one day at least, it seemed the app proved we are in fact living in the best of all possible worlds. 
Colloquium I Section Spotlight:
Janice Grover-Roosa
Students from Honors Colloquium led by Janice Grover-Roosa explore concepts of dreams and reality at the Shell 3D and physics labs on the University of Wyoming campus. Check out their experiences in this video!
Colloquium I Section Spotlight: Ann Stebner Steele
Course Highlights
In Ann Stebner Steele's section of Colloquium she asked students to work with assigned collaboration teams to share the most exciting, insightful, or weirdest thing they have learned or done so far in our class. The following descriptions below explore highlights of the class and are written collaboratively by a group of students:
"The most interesting thing that we experienced in colloquium so far is the virtual reality at Coe library. Some of us have never used virtual reality before, so it was an exciting experience. Additionally, it related back to our class theme of dreams and reality. It specifically relates to one of the texts we used this semester, Ready Player One. Similar to how the characters in the movie are encompassed in virtual reality, we were provided a similar experience to be encompassed in virtual reality at Coe library."
"Being able to engage with the text, through acting and skit work, we were able to better understand Shakespeare's,  A Midsummer Nights Dream, when the class came together and performed the play on Prexy's Pasture."
"Within our class, our fondest memory was when we got into groups and acted out Midsummer Nights Dream by Shakespeare. Getting to create our own interpretation was hilarious and really helped us better understand the story, and get to know our classmates."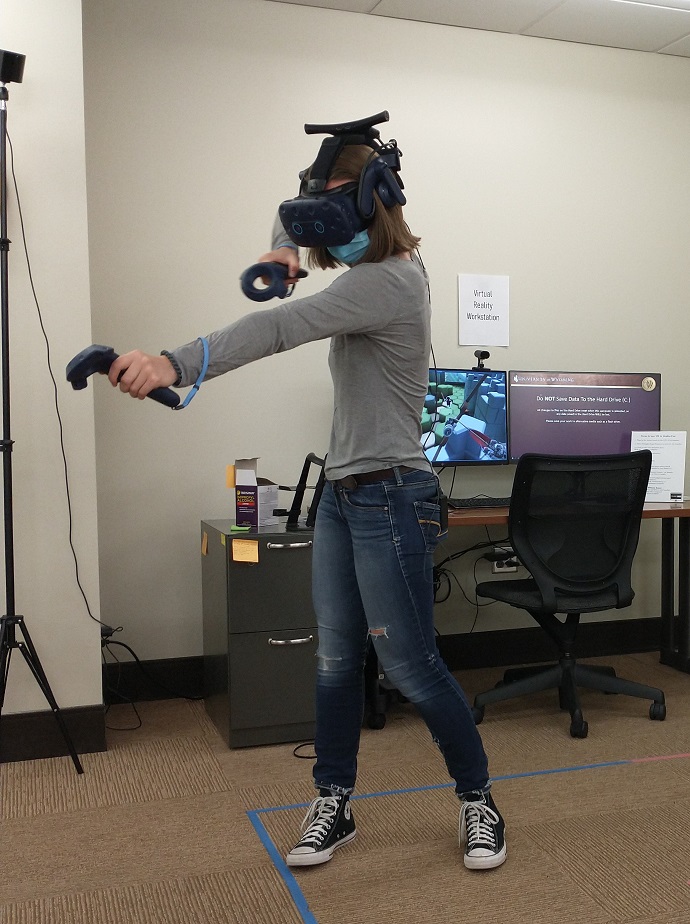 Colloquium I Section Spotlight: Dr. Tom Grant
Impactful Texts on Reality
In Colloquium I, students have examined a number of texts that explore the complex nature of dreams and reality.  Students from Dr. Tom Grant's section of Colloquium were polled on the most impactful texts so far covered in the curriculum. Below are some of their answers!
On Plato's Allegory of the Cave
"Plato's Cave impacted me the most. The idea that subjective reality is superior to me is concerning. There needs to be more tolerance in reality."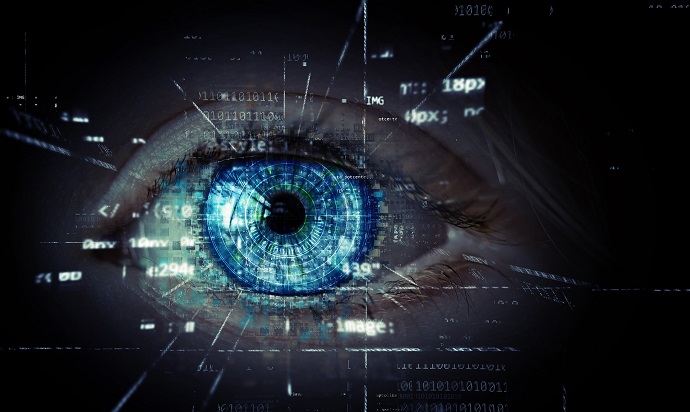 "Overall Plato's Cave made me contemplate my perspective of dreams and reality. The Cave illustrates the ignorance that comes with life and the overall blindness that humans have. It made me question what is truly real and what it means to have a true reality. Also, it begs the question of the efficacy of proving reality."
"The reading that has impacted my perspective on Dreams and Reality the most is Plato's Cave because it makes you think about what might be real and not real and who is out of the cave or not. This piece has just really grabbed my attention, and I find myself going back to it as a reference in other classes as well."
On Susan Sontag's "On Plato's Cave" from On Photography
"I have been most fascinated by the work of Sontag due to her work's relevance in the modern world. Not to say that Plato and the Bhagavad Gita do not have their place in the 21st, century, Sontag's conclusions simply apply in a much more prevalent manner. Her insights into the perpetuation of misinformation through photographs is a trait that carries through in social media and the internet as a whole in my own generation. Then applications of new technologies that distort reality for the purpose of pursuing primordial urges are limitless. This, the absolute relevance of Sontag's conclusions, is why her work has impacted me the most. Too many of her ideas I have seen unfold before my very eyes."
"Sontag's piece has really solidified the idea that what's on the surface might have a lot more going on underneath. The idea that photos present a half-truth, and are taken as a whole-truth is not only a little bit frightening, but also illustrates a habit that we might apply to all sorts of scenarios. The mind likes to make assumptions to jump to conclusions, and that can lead to some pretty flawed understandings."
On the Bhagavad Gita
"The Bhagavad Gita impacted me by showing me an alternative perspective on the world away from typical western thinking and offering another way that I could live."
"The Bhagavad Gita impacted my perspective the most because it introduced many ideas such as reincarnation and karma."
---
Colloquium I Section Spotlight: Dr. Mimi Fenton
Exploring Reality in the Bhagavad Gita
Bharti Qureshi, from Kalamazoo, MI, visited Dr Fenton's colloquium class on Tuesday September 7th to talk with students about the Bhagavad Gita. Everyone got to enjoy an Indian sweet dessert, ghulab jamun...which is incredibly delicious and mostly sugar.  Bharti we'll also be visiting Dr Fenton's class on Thursday September 9th for more in-depth, small group discussions about the Gita.