FOCUS
Annually the College of Business seeks out this particular opportunity to give back to the state of Wyoming, our alumni, and our friends. FOCUS is a themed magazine revolving around key industries and important business concepts. Each issue of the magazine intends to provide a unique perspective on important areas in business by providing input from students, staff, faculty, alumni, and key business leaders. It is our hope that every issue of the magazine will serve our readers as a guide to thinking about the different themes. We hope that this magazine can provide information to our readers in each industry, whether they are just starting out a career after graduating from the College of Business, or they are the proud owner of a Wyoming business.
Read the latest edition of FOCUS: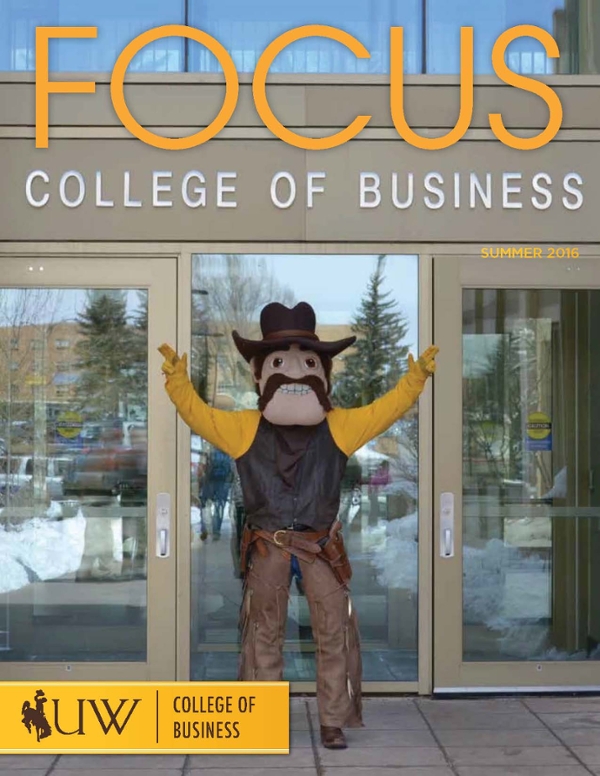 If you would like to receive a physical copy of FOCUS, please email Steve Russell
Click Here if you would like to view a PDF file of this issue.
FOCUS Archives: