Encouraging Study Abroad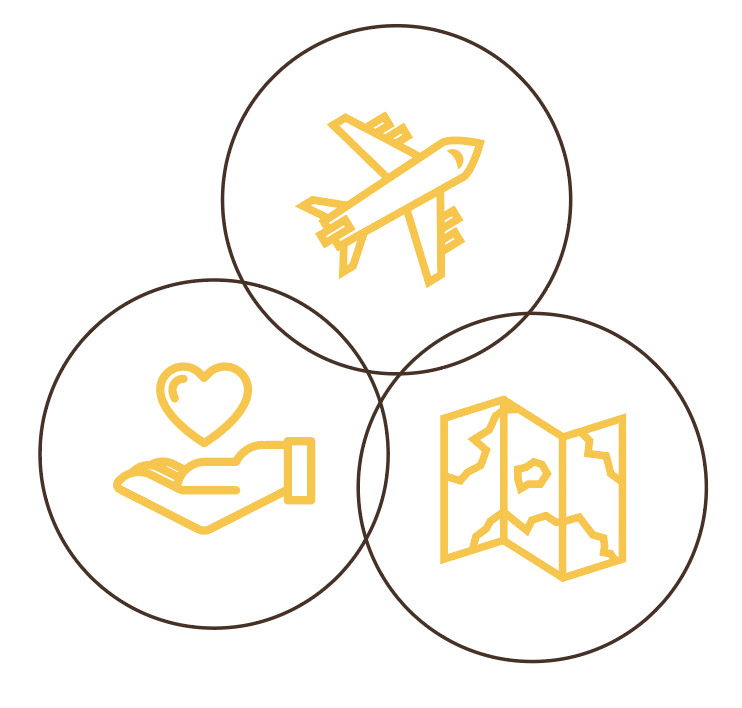 Dr. Ron Schlattman is a 1964 and 1968 graduate of the College of Education, earning both his bachelor's and master's degrees in business education. He is originally from Moorcroft, Wyoming and still considers himself to have Wyoming roots even after many years of teaching in Wisconsin and traveling the world.
After having opportunities to teach accounting classes on assistantship within the College of Commerce & Industry (now College of Business) when he graduated, Dr. Schlattman was drafted into the Army during the Viet Nam war era and served in the nuclear weapons field. After serving time both nationally and overseas, he found himself back in Laramie taking business classes. Teaching business became a recurring theme in his life as he ended up at the University of Wisconsin-Eau Claire as Professor of Business Communications and Administrative Management, President of the Faculty, and Director of International Business for the College of Business.  He retired from Wisconsin after 28 years.
Though Ron wore many different hats during his time in Wisconsin, his favorite was an opportunity to direct the international program for the College of Business. Although he always loved to teach students throughout his time as a professor, the highlights always revolved around the international opportunities he developed and offered to his students.
Many people think about the challenges attached to study abroad experiences or even taking a family trip overseas, but Ron never considered it a challenge even when he had 30-40 students for a month overseas. No matter which students he took with him, he always saw two consistent messages from his students. The first was that each of his students recognized they were missing international experience in their life and were hungry for the learning opportunity. The second was that it changed their lives in ways they would never forget.
Even though Ron is now retired, he still wants to make a difference in the lives of students who are hungry for an international opportunity. As a strong supporter of the University of Wyoming, Dr. Schlattman has committed to offering a scholarship for students every year to study abroad. All he asks in return is to hear some of the stories and see some of the pictures of these life-changing experiences.
As Ron recalls a recent graduate sharing his experience abroad, it clearly puts a smile on his face. Hunter Rowe, a 2017 graduate of the College of Business, stayed in close contact with Ron not only in the days and weeks leading up to his study abroad in Sweden, but all throughout his time there. Hunter talked about seeing different countries, being immersed in many interesting cultures, and learning a lot. His experience studying sustainability and environmental issues during his final semester in college led to him learning about things like reverse-vending machines, bio-fuel transportation, and much more.
"It was a truly valuable experience for both my education and my growth as a man. I cannot thank Dr. Schlattman enough. I have the utmost respect for him and I am so grateful for his ongoing support to help students like me earn a better education. I hope that many students take advantage of this opportunity as I believe it will inspire them forever" – Hunter Rowe.
Hunter graduated with a bachelor's of science degree in marketing. He earned honors during his time within the College of Business that include: Outstanding Senior in Marketing, Dean's Award to Outstanding Senior, and was provided the opportunity to sit on the College of Business Advisory Board as an ex-officio student member.
Hunter is currently working for Ion in Denver, Colorado, but still stays closely engaged with the College of Business. After his study abroad trip formally concluded, Hunter stayed in Europe for an additional 60 days and is already planning future trips to different parts of the world. This is exactly what Ron wanted as he began to give back to UW students – you can't just go overseas one time, and he firmly believes that opening up this doorway for students to have their first experience abroad will ensure that they will forever be international thinkers wanting to learn more and more about the rest of the world around them.
As Ron sips a cup of tea after sharing his and Hunter's story, he leans forward and without thinking about it, he creates a challenge for all College of Business alumni and supporters by a simple question:  "Can't we, as alums and supporters of the University of Wyoming, create more opportunities for College of Business students to study abroad?"