Re-kindling Norwegian Connections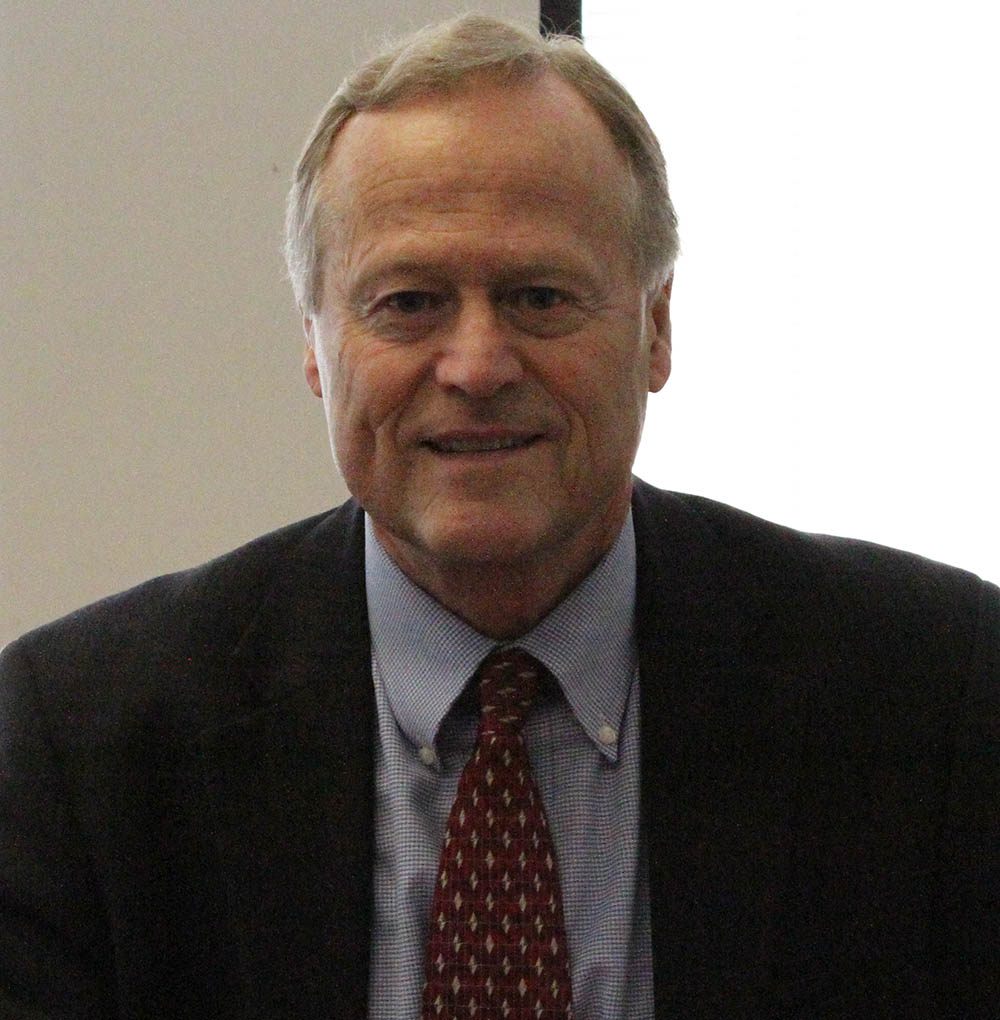 In 1973, Stig Hallingbye got a call from some friends who had left Norway to study at the University of Wyoming. They were on ski team scholarships and were following in the footsteps of so many of their heroes who were skiing all around the United States. These ski-jumpers would always come back to Norway with strong business degrees as well.
and would eventually become the leaders of industry. In 1974, Stig decided that it was his turn to give it a shot. He would study business at UW with the plan of going right back to Norway when he was finished, or so he thought.
He joined about 20 of his Norwegian friends in Laramie, many of them studying business. For so many reasons, there are lots of similarities between Wyoming and Norway, but at the time it was a tremendous culture shock for Stig. Though he could speak Norwegian with his friends on the ski team, he was challenged during his 17 credit hour first semester. His saving grace was meeting his wife Beth. "If I wanted to talk to her, I had to learn how to speak English…and so I did!" he jokes.
With Beth being from Illinois and Stig enjoying his time in Laramie and at UW, they have been together in Wyoming for over 44 years, now living in Cheyenne. He makes sure to clarify that although he was happy to stay in the United States with Beth, he also stayed for plenty of other reasons and so did many of his close friends. He is able to rattle off a list almost instantly of where they are at now and what they are doing – all very successful in their fields. His best man at his wedding was a Norwegian classmate and skier at UW, who even lives in Laramie as the CEO of Handel Information Technologies.  
As time has passed, the connection that was once so strong between the University of Wyoming and Norway has dwindled. This year we only had one student study abroad in Norway and we did not have any Norwegian students studying with us in Laramie. Stig laughs and says there is an easy solution to developing a stronger pipeline of students again – bring back the ski team. All joking aside, there are a number of Norwegian UW alumni who support the College of Business including both Stig and Even Brande who sit on the College of Business Advisory Board. They would like to see this connection grow.
Re-kindling the Norwegian connection has been a point of discussion with new Dean, David Sprott. Stig has discussed
a number of benefits to building the partnership along with some tactics that could be implemented to encourage growth in this area. Stig believes that the Energy Management MBA Program can be leveraged heavily to align with Norway's economy. He also sees a lot of value in dual degree programs such as the JD/MBA or the MS Engineering/MBA opportunities. At the undergraduate level, Stig reminds us that Norway helps to support their students through scholarships and grants so often times the return on their investment to come study here is tremendous due to little or very manageable debt. Stig believe that in a world where student debt continues to increase, Wyoming can be the exception that foreign students are looking for.
He also suggests that building a partnership with key schools such as BI Norwegian Business School in Oslo will take reciprocation. Our American students need to understand the value of studying abroad just as much as we need them to understand the benefits of studying at the University of Wyoming. He truly believes that the future of exchange programs and study abroad programs is going to be about learning new languages and cultures. In a time when business is completely global, a lot of emphasis is put on English as being the lingua franca or common language. That being said, Stig believes that there is an opportunity to increase the level of trust one business person can have with another if they are able to speak the same language. Many doors can be opened up to those who maybe are not even fluent in a language, but are willing to attempt to speak the language as best they can, as a sign of respect.
"Real-world experiences and the opportunity to build global relationships are worth a lot more than any one book or class can offer. The culmination of taking the education from the classroom and being able to apply it in a foreign setting says a lot about a student during their college education and even more about them as a person when they begin the career." – Stig Hallingbye