Giving Back To The Community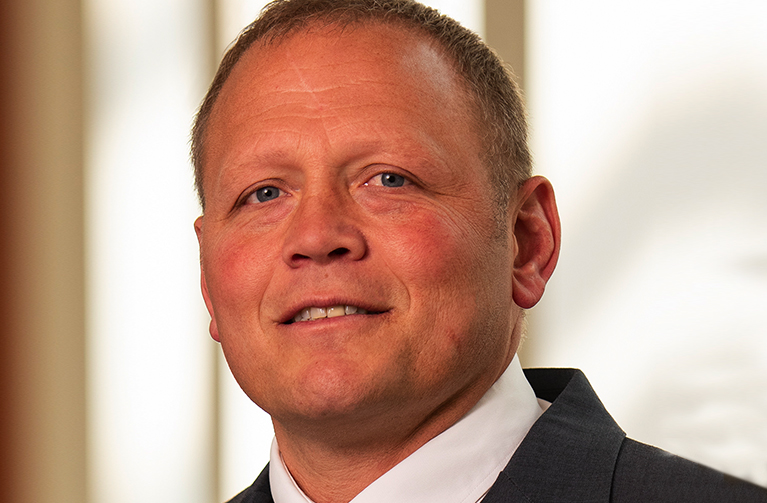 David Finnoff, Professor of Economics
Service to the community is just another way David Finnoff, head coach of the University of Wyoming's men's rugby club team and professor in the Department of Economics, has the young men on his team learning commitment, hard work, fun and fulfillment both on and off the field. 
UW men's rugby club team finds volunteering as a great way to connect with and give back to the community that supports them. Even helping out with the smallest tasks can make a real difference.
In spring 2019, the team participated as a part of the Albany County's School Backpack program in filling backpacks that provide extra food to students who need it the most.
Finnoff joined the University of Wyoming men's rugby club team in the early 1990s, transitioning to head coach in 2012-2013, and finds that volunteering exhibits many benefits for both mental and physical health of his players. Volunteering helps counteract the effects of stress, anger, and anxiety, increases endorphins and self-confidence, and provides a sense of purpose. Volunteering can help provide and build upon valuable skills such as communication and allow you to gain real-world experience in various professional organizations.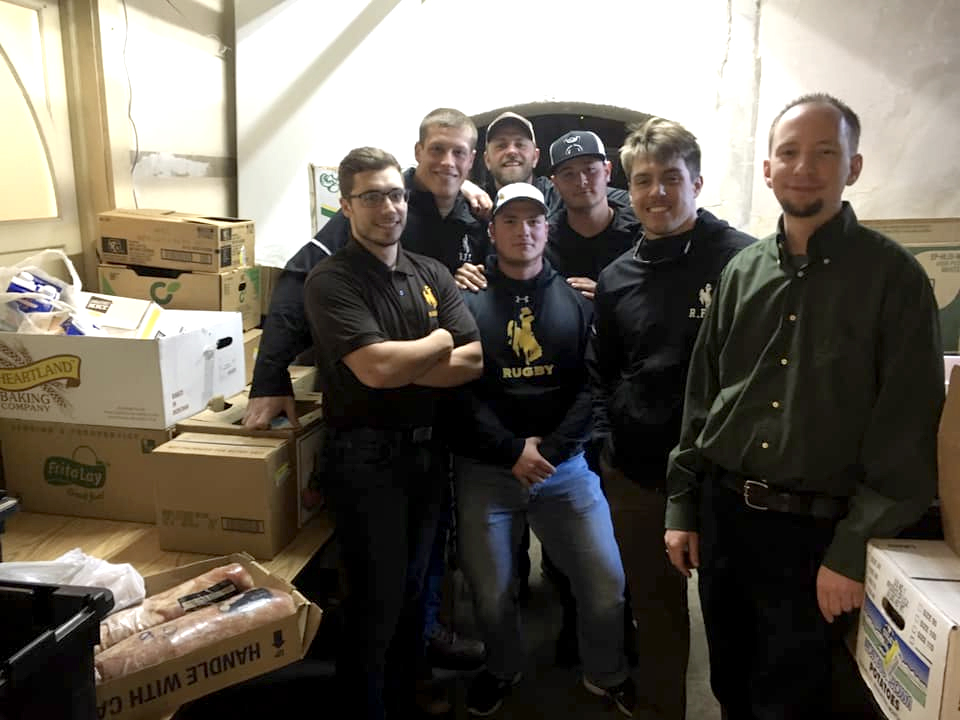 The team was in the holiday spirit over finals week and delivered a wonderful donation of food to the Laramie Soup Kitchen.
It is a full team effort in identifying opportunities within the community in where the players should volunteer.
"The team really enjoys being a part of something that extends beyond their daily focus on academics and training for rugby," says Finnoff. "All of the players are keenly aware of the challenges individuals and especially kids, in our community face in being safe, warm and having enough food to eat and they want to help."
Volunteering can inspire renewed creativity, motivation, and vision that can carry over into other aspects of one's life.
"From each volunteering opportunity, I believe the players take away the importance of being a part of something bigger than themselves," says Finnoff.
For more information on the UW men's rugby club team contact rugby@uwyo.edu or follow them on Facebook at www.facebook.com/UWYOmensrugby/.