A message from the Dean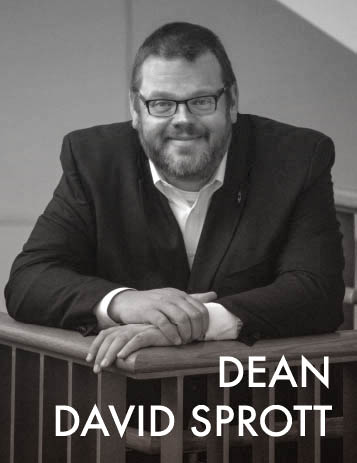 Dear friends,
I hope your summer has been off to a great start! As we prepare for the upcoming academic year and welcoming a new batch of cowboys to Wyoming's College of Business, we are thrilled to be executing on our new strategic plan. In developing a plan that represents a shared and aspirational vision of our future, it will undoubtedly help us chart a clear path forward and make an impact with our many stakeholders.
The first goal in our strategic plan is to deliver a highly valued student experience. Pursuant to this goal, I am excited to share that the college's new Peter M. and Paula Green Johnson Student Success Center is moving forward quickly. The center is an innovative approach for delivering holistic student-centered services and is slated to open in the 2020-2021 academic year with services starting this fall.
It is through the generosity of donors and partnerships with key alums and businesses that we are able to support our students' success. Working with these stakeholders, our college is able to enhance student competencies such as career confidence, enhanced communication skills, collaboration experiences, global engagement, and much more. Keep your eyes peeled for more updates on the center and the remarkable donors and partners who will make this possible.
In this issue of e-Focus, we are proud to highlight David Finnoff, head coach of the University of Wyoming's men's rugby club team and professor in the Department of Economics, who has the young men on his team making an impact by volunteering within the community that supports them. This is a great example of our efforts to engage with local, state and regional communities (goal 3 of our new strategic plan).
I am also excited to share that the college is continuing to earn recognition in several areas such as U.S. News & World Report's 2019 "Best Online MBA Programs" report, a top-25 ranking from Best College Reviews, and selection as a "Best MBA Program" by the MBA Guide for 2019. As we further grow the quality and reach of our online offerings (goal 5 of our plan), and by reimagining online business programs, we will be able to better serve our students, the state and beyond.
Additionally, I am delighted that the Department of Accounting and Finance has gained national attention with its ranking on College Factual's nationwide "Best Accounting Colleges for the Money" list and the "Best Finance & Financial Management Colleges for the Money" list. These types of accolades reflect positively on our faculty and staff who work tirelessly in delivering an exceptional student experience to our finance and accounting students.
In continuing to spread the word about the great work of our faculty in terms of their research (goal 2), I hope that you enjoy reading about how Elizabeth Minton, associate professor of marketing, is exploring religion's impact on specialty food choices, and how this research is likely to influence how marketers do their jobs.
And finally, learn more about the prestigious scholarship that allowed two College of Business students to expand their global connections and cultural competence (goal 4) through study abroad activities in Japan and Singapore. These types of international experiences are key to expanding the global footprint of our college and university.
I hope that you enjoy this 2nd issue of e-Focus and I thank you for your support and engagement. Wishing you a safe and fun-filled Fourth of July holiday, I look forward to meeting more of you as we explore the future horizons for Wyoming's College of Business! 
Go Pokes!

Sincerely,


Dave Sprott, PhD
Dean and Professor
College of Business
University of Wyoming