A major in chemistry gives you an education in a dynamic field with applications to a near endless number of topics. 
Health sciences - medicine, dentistry, pharmacy

Biochemistry - molecular biology, biotechnology

Materials science - plastics, fiber optics, composites

Environmental science and law

Forensics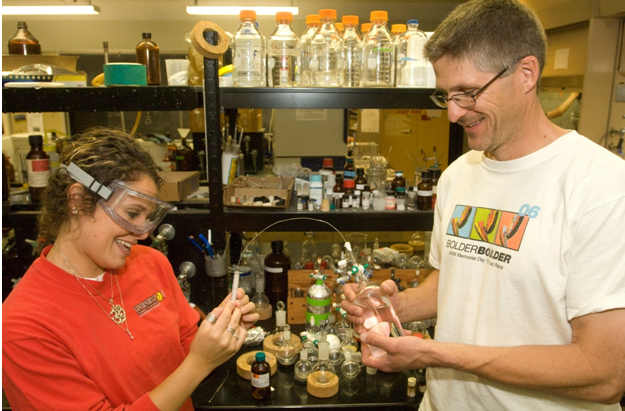 The Department of Chemistry offers a variety of degree programs designed to suit individuals with a wide range of interests and career goals. The Bachelor of Science program (B.S.) provides an intensive study of chemistry appropriate for those pursuing careers in the chemical sciences. The Bachelor of Arts program (B.A.) is designed to provide a solid foundation in chemistry for those pursuing careers that would benefit from chemical expertise.
The Minor in Chemistry enables students with majors in disciplines outside of chemistry to augment their education with knowledge of underpinning chemical principles.  
Click to see all Chemistry Course listings and descriptions.