Ruckelshaus Institute
Haub School of Environment and Natural Resources
Wyoming Collaboration Conference
Place-Based Collaboration: Connecting communities with natural resources and the environment
Click on any presentation to view a pdf of the slides.

Intro to the Wyoming Collaboration Conference
Steve Smutko and Jessica Clement, Ruckelshaus Institute of Environment and Natural Resources, University of Wyoming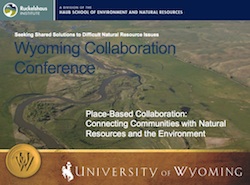 Working Together to Make a Difference
Gail Bingham, Founder, President Emeritus and Senior Consultant with RESOLVE, Inc.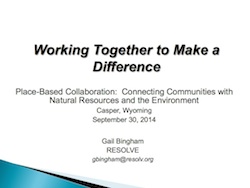 Avoiding Groundhog Day
George Blankenship, Blankenship Consulting LLC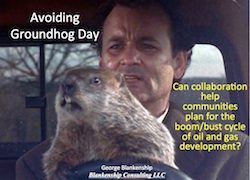 Working with Regulations to Improve Collaboration
David Loomis, Regional Environmental Planner, US Forest Service, Rocky Mountain Region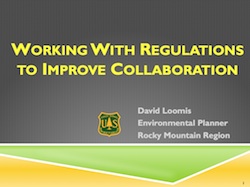 Back to Wyoming Collaboration Conference main page.