Emerging Issues Forum: Outdoor Recreation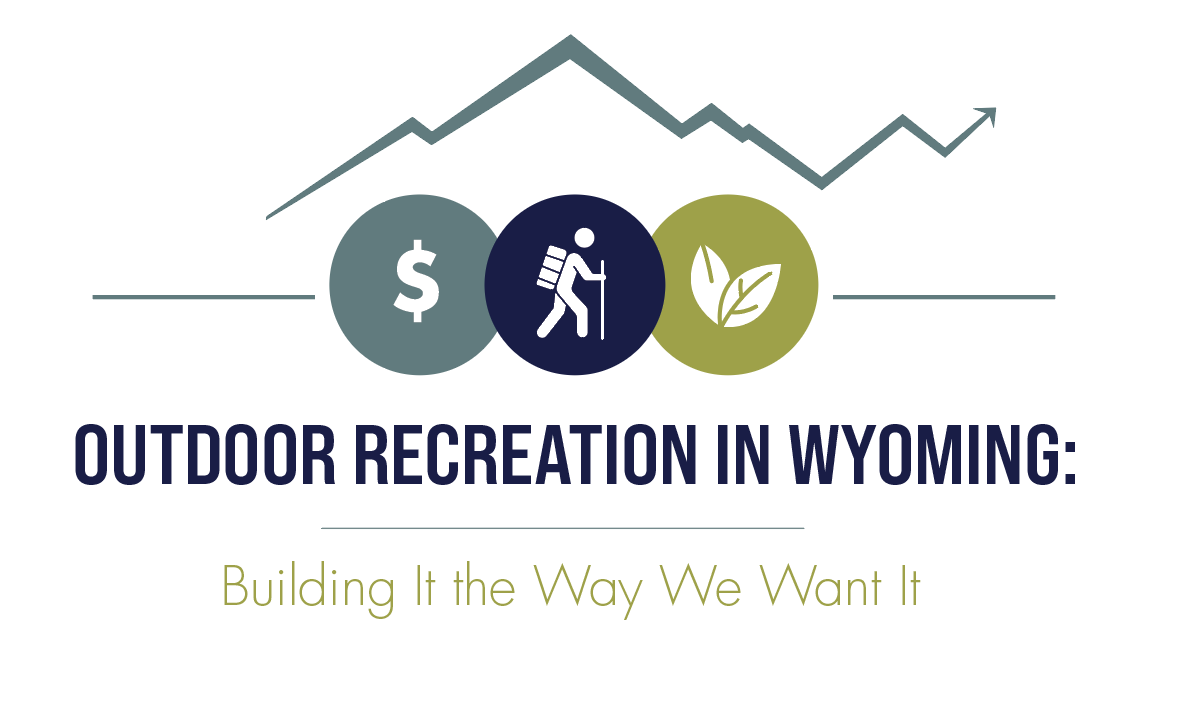 ---
Emerging Issue Forum: Building It the Way We Want It
April 26-27, 2023
Rochelle Gateway Center in Laramie, WY
+
 Outdoor Recreation Collaboratives Workshop
April 28, 2023
University of Wyoming Conference Center in Laramie, WY
---
How can Wyoming communities balance the benefits and impact of growing outdoor recreation and tourism—economically, culturally, and environmentally?
On April 26-27, 2023 the Ruckelshaus Institute, the Wyoming Outdoor Recreation, Tourism, and Hospitality (WORTH) Initiative, and the Wyoming Outdoor Recreation Office will convene stakeholders, managers, policy-makers, and interest groups in Laramie, WY for a forum (and field trip) addressing this question. On April 28, a workshop aimed at the Wyoming Office of Outdoor Recreation's Outdoor Recreation Collaboratives will provide skills training and peer-to-peer learning.  
---
Goals:
Provide tools and knowledge that stakeholders can bring back to their constituents

Create space for conversations and relationship building among participants

Reveal what needs exist. Direct future action and support from the Ruckelshaus Institute and WORTH Institute
---
Register
Registration is $75 for the forum, $25 for the workshop. Breakfast and lunch will be provided April 26-27th, and dinner on April 26th. 
Registration is capped at 220 and expected to fill. It will close April 15th, which is also the last day to cancel for a refund.
The conference will be recorded but not live-streamed.
Limited scholarships are available. Please email bmalotky@uwyo.edu for more information. 
Hotels and lodging
2229 Grand Ave, Laramie, WY
(307) 745-5500
Must reserve by April 5
4712 E. Grand Ave, Laramie, WY
(307) 745-0777
Please reference "Outdoor Rec Forum" when booking
Must reserve by April 18
3420 Grand Ave, Laramie, WY
(307) 721-8856
Please reference "Haub School Outdoor Rec Forum" when booking
Must reserve by April 5
---
For more information, contact emerging issue initiatives coordinator Birch Malotky at bmalotky@uwyo.edu. 
---
Draft Agenda
Wednesday, April 26th - Outdoor Recreation in Wyoming
Goals: Build a shared sense of the state of outdoor recreation and begin to explore its benefits and impacts at various scales 
8-9am: Registration and breakfast
9-9:30am: Welcome
9:30-10am: Speaker - The state of outdoor recreation in Wyoming
10-11am: Keynote - The value of recreation and national trends
11-12: Panel - Regional lessons from other Outdoor Recreation Offices 
12-1pm: Lunch
1-2pm: Panel - What are some of the economic, social, and environmental challenges and opportunities presented by the growth of outdoor recreation in Wyoming?
2-5pm: Concurrent sessions addressing the three pillars of sustainable development - Economic, Social, and Environmental. Participants will choose which session (or mix of sessions) they would like to attend. 
Economic track: Paying for and profiting from outdoor recreation

Panel - Building an outdoor recreation business, the many opportunities for outdoor recreation entrepreneurship

Lightning talk - Leveraging outdoor recreation for economic diversification

Panel - Who should pay for outdoor recreation and how, an exploration of suggestions and innovations

Social track: How can people enjoy the health and quality of life benefits offered by outdoor recreation while preserving the parts of their community that matter most?

Lightning talk - Nature Deficit Disorder and bridging outdoor recreation's benefits to Wyoming youth

Lightning talk - Bringing nature's benefits to veterans in Wyoming

Lightning talk - Maintaining cultural and community values in the face of outdoor recreation development

Facilitated exercise - Identifying values and exploring place meanings to better understand and mediate conflict amongst stakeholders around outdoor recreation

Environmental track: How can outdoor recreation be managed in a way that protects the resource from degradation? 

Lightning talk - How to shape visitor behavior through education

Lightning talk - When to disperse and when to concentrate

Lightning talk - Meeting infrastructure needs to protect the resource

Workshop - Bridging the gap between wildlife research and management to understand and mitigate wildlife-recreation conflict
5-6:30pm: Reception and poster session
6:30pm: Dinner
Thursday, April 27th - Building It the Way We Want It
Goals: Model a proactive approach to the growth of outdoor recreation in Wyoming, providing tools and examples that show what communities can accomplish when they work towards a mutually agreed-upon future. 
8-8:30am: Registration and breakfast
8:30-9am: [Re]Welcome and reflection
9-10am: Keynote - The Amenity Trap "The more a community's amenities draw visitors and new residents, the more proactive the community must be to avoid being loved to death"
10-11:30am: Panel - The importance of community-engaged planning and visioning with examples from around the state
11:30-12:30pm: Lunch
12:30-1pm: Speaker - Sharing the Space
1:15-2:45pm: Panel - Wyoming communities "doing it right," lessons on building coalitions and getting it done.
2:45-3:45pm: Panel - Decision-makers discuss takeaways, answer audience questions
Optional Field Trip
We know many of you may want to drive home on Thursday! If you can stick around, we'll be leading trips around Laramie that showcase our amazing outdoor recreation opportunities. Bike or hike at Pilot Hill, a shining example of community visioning, or at Curt Gowdy State Park, where you can experience the return on investment in outdoor recreation infrastructure. Bike rentals will be available locally. 
Evening Gathering
Return to Laramie for a more informal, social gathering where you can continue to build relationships, start conversations, and sample the local food scene. 
Friday, April 28th - Outdoor Recreation Collaboratives 
This is a bonus third day aimed at the Wyoming Outdoor Recreation Office's Outdoor Recreation Collaboratives (ORC's), which bring together local community members, stakeholders, federal agencies, and state agencies to support sustainable outdoor recreation growth. The day will focus on community-building, peer-learning, and tangible project implementation skills as requested by the ORC steering committees. A draft agenda is currently in production and will be posted soon. The session should end by 3pm.