Contact Us
The Honors College
Guthrie House
1200 Ivinson St.
Laramie, WY 82070
Phone: 307-766-4110
Fax: 307-766-4298
Email: honors@uwyo.edu
Honors Blog | Bridging the Social Distance | Spring 2021 Course Spotlight
Published November 23, 2020 - November 23, 2020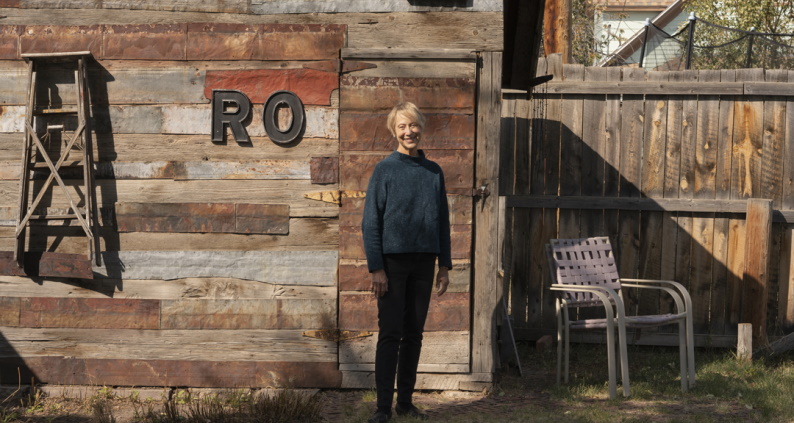 Photo credit: Susan Moldenhauer
Ann McCutchan is the author of six books of memoir, essay, and biography. Her newest book, The Life She Wished to Live: a Biography of Marjorie Kinnan Rawlings, Author of The Yearling, will be published by W.W. Norton in February, 2021. She will be offering HP 4153-02: Mind, Memory, and Spirit: Exploring Creativity in the Arts and Sciences in Spring 2021, which is currently open for Honors student enrollment. To learn more about the course, check out this teaser video created by Ann.
Ann began professional life as a clarinetist, often collaborating with composers and other artists on new, experimental works. A random job as a music critic kickstarted a calling to write. She holds music performance degrees from Florida State University and the University of Michigan, followed by an MFA in creative writing from the University of Houston, and a post-doc in the Knight Writing Program at Cornell. From 2001-2005, she taught in UW's Music and English departments, and was the founding director of UW's MFA in Creative Writing program. From 2005-2014 she served on the Creative Writing faculty at the University of North Texas, along with a stint as Editor-in-Chief of American Literary Review, receiving the Kesterson Outstanding Graduate Teaching Award. Since 2015 Ann has been a full-time writer of books and music libretti. She has been awarded fellowships and residencies from the Rockefeller Foundation, the MacDowell Colony, the Ucross Foundation, the Jentel Foundation, and others. Ann lives in Laramie.
Website: www.annmccutchan.com
Learn more about all of the other terrific courses offered by the Honors College this Spring in our Course List, which features course descriptions and some course video trailers.
Contact Us
The Honors College
Guthrie House
1200 Ivinson St.
Laramie, WY 82070
Phone: 307-766-4110
Fax: 307-766-4298
Email: honors@uwyo.edu