Program Comparison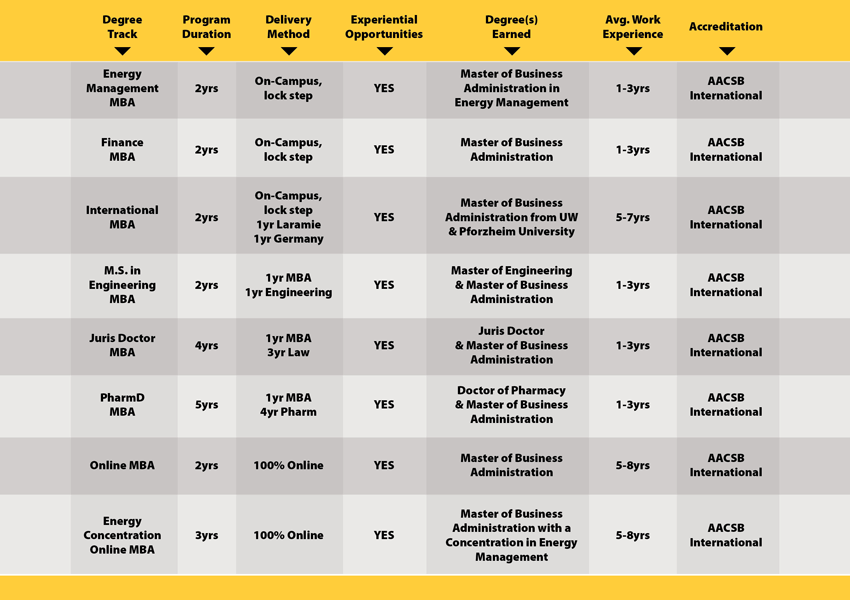 MBA Cost Information
For current MBA tuition cost information, please reach out to the Graduate Program Office at cobgradprograms@uwyo.edu or 307-766-2482.
*All non-resident students who are children of UW graduates receive a reduced tuition rate equal to 150 percent of that paid by residents. This benefit is awarded for as long as the student is enrolled at UW, and applies to undergraduate, graduate, doctoral and professional work. Qualified students also receive this benefit for enrollment during summer sessions. There are no restrictions on the number of enrolled credit hours.
*Additional semester fees do apply.