GENERAL MICROBIOLOGY 2210: EXTRA DILUTION PROBLEMS
1.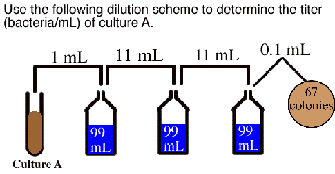 2.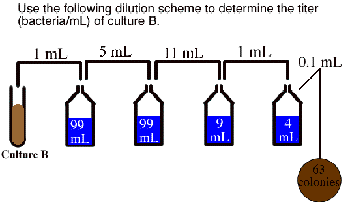 3. Culture C has a titer of 1.5 X 108 bacteria/mL. Draw a dilution scheme showing 1 method in which this culture could be diluted to give plates with between 30 and 300 colonies.
5.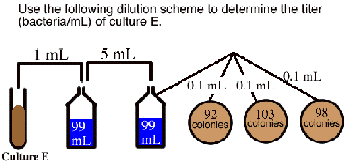 6. A student performs a dilution on culture F. She finds that the plating factor is 108 and the average number of colonies per plate is 45. What is the titer of the stock culture?
________________________________________ ____________________________________
_______________________________________ _____________________________________