Donations
Donations
Donated works fall under the purview of the Public Art Committee, and are subject to approval by the UW President in consultation with the President of the Board of Trustees. Donations may be made by the artist or donors, such as individuals, families, alumni groups, or class gift committees.
 
Potential donors may contact the Public Art Committee directly, or work through a chosen University representative, such as the department/unit which is the proposed recipient of the donation.  Preliminary review by the Committee
will address the appropriateness of the work of art for the University, including content, size, material, condition, site suitability and installation and maintenance costs. This review may be based on conversations or a written proposal, but the Committee must act on all proposals and forward its recommendations to the UW President.
Based on a recommendation from the Committee, the President may designate a representative of the University to discuss the offer in detail University of Wyoming Public Art Policy including appropriateness, integrity of design and condition, proposed installation site, installation and maintenance costs, signage or recognition identifying the title of the work, the artist, dates, and the donor, activities acknowledging the gift of the work of art, e.g., celebrations, openings; determine the responsible party, i.e., the office responsible for the installation, insurance, and maintenance of the work of art. Depending on the nature of the proposed work, the Committee may call for open meetings with specified parties to further discuss the acquisition.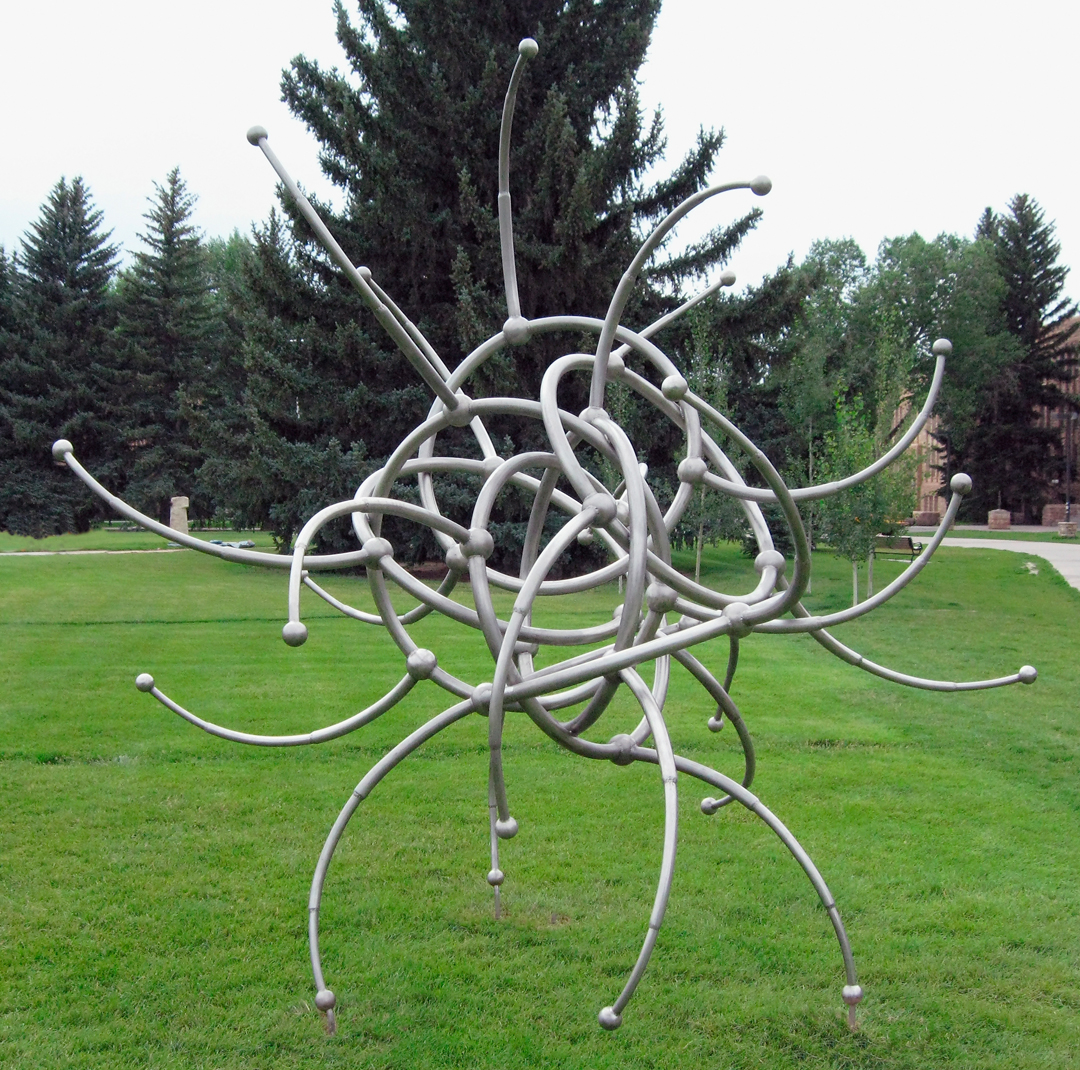 James Surls, In Circle, 2008, stainless steel
120 x 113 x 107 inches, lent by the artist
Sculpture: A Wyoming Invitational
2008 – 2012, Prexy's Pasture