UW Religion Today Column for Week of Oct. 13-19: Secular Churches
October 9, 2013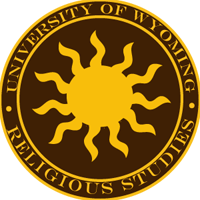 By Paul V.M. Flesher
So, you enjoy the life of the church. The weekly get-togethers, singing in the choir, discussing important ideas in Sunday school, helping at the soup kitchen and sending the kids to youth club are all important activities in your life.
But what happens when you suddenly realize you no longer believe in a god? Do you have to give up your church community because you no longer meet the entrance requirements?
That seems sort of extreme. You still believe in the human values promoted by the church, such as loving others, helping those in need, a strong family, justice for all, and just having fun getting together with other people. What does that have to do with believing in a god?
The answer is that Christianity, like most religions, connects the two. It teaches that the foundation of a solid society and a healthy family life is to follow God and his son Jesus.
This dilemma is faced by hundreds, even thousands, of people across the nation on a regular basis.
Many choose to continue with the life they lead, participating in their church activities while hiding their true beliefs. This deception works with varying degrees of success but, in the long run, usually lowers the level of pleasure enjoyed by the participation. And one can never again connect with other members at the deepest inner levels.
Some people leave the church and become involved in other activities and groups. Many make close friends in the community organizations or clubs, or just enjoy the camaraderie of rooting for their favorite sports teams. But, let's face it, your fellow Broncos fans are not really interested in your spiritual life.
In more and more cities and towns, there is a third option. You can join an atheist or humanist church. "Church" is not what they are called of course, but that is essentially what they are.
London's Sunday Assembly organization has spread across England and now has branches in the United States and Australia. People come together on Sundays and take part in a surprisingly church-like liturgy. They sing together (songs, not hymns), spend time in meditation and listen to lectures (sermons, but without the hellfire and brimstone).
Its "theology" is activist, with a slogan of "Live better. Help often. Wonder more." The three short phrases point to an emphasis on what makes a "good" life, how to reach out to people in need, and how to appreciate the gifts of the life and cosmos in which humanity lives.
The Humanist Community at Harvard sponsors the Humanist Community Project, a program of evangelizing and church-planting -- I'm sorry, I mean personal outreach and community development, helping to create for non-believers, free thinkers and atheists "the communal structure and support that organized religion provides to its faithful."
In addition to its weekly church-like get-togethers, the Humanist Community also hosts personalized counseling, much like that provided by a church minister, as well as a weekly "Learning Lab," which is essentially a humanist Sunday school program for kids.
The Humanist Community focuses on the importance of personal and social values, through its unofficial slogan "Good without God." That also is the title of a book by its lead chaplain, Greg Epstein. It emphasizes the idea that people can cultivate moral values without tying them to a divine being.
Other humanist, secular and atheist organizations across the United States provide birth celebrations and weddings, coming-of-age ceremonies like confirmation or bar/bat mitzvahs, funerals and other rites associated with important life transitions.
Humanist, atheist and secular organizations around the world have matured. While attack atheists such as Richard Dawkins are still active, groups like Sunday Assembly are tending to the daily and weekly needs and desires of a new flock of (non-) believers.
Flesher is director of UW's Religious Studies Program. Past columns and more information about the program can be found on the web at www.uwyo.edu/RelStds. To comment on this column, visit http://religion-today.blogspot.com.