Contact Us
Institutional Communications
Bureau of Mines Building, Room 137
Laramie
Laramie, WY 82071
Phone: (307) 766-2929
Email: cbaldwin@uwyo.edu
UW Religion Today Column for Week of Jan. 12-18: Prophesying 2014
January 8, 2014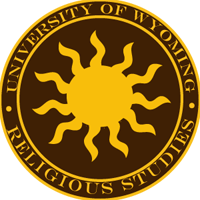 The start of January has brought the usual rash of predictions for the new year. Guests on MSNBC, CNN and Fox News tell us that "2014 will be the year of (fill in the blank)." Newspapers, magazines and Internet blogs predict everything from the success of sports teams to this year's growing season to the state of unemployment. Fashion trends feature heavily, and don't forget the predictions of psychics in the grocery store scandal papers.
Will any of these predictions come true? Well, perhaps. Some conjectures may be fulfilled, but more by chance than by actual knowledge of the future. Just as any dart that hits a dart board scores at least a point -- if a subject receives lots of different predictions -- one of them may be correct.
Let's face it, most predictions are just wishful thinking. They are pronouncements that this year my, or my group's biggest desire will happen. Republicans predict they will take over the Senate, for example, while Democrats project they will regain the House of Representatives.
A few predictions derive from the study of information. Their proponents look at information about trends, often found in government statistics or polling results. They then analyze them in terms of known patterns, and predict whether a trend will continue or change. Thoughtful forecasts of increasing (or decreasing) employment exemplify this approach.
Such prognostications have a higher probability of accuracy, but they still suffer from looking into the future, which no one has ever seen. Unexpected events can easily ruin such forecasts. An expected continuation of economic success can be stymied by an oil embargo, a drop in electricity availability or a shortage of supplies brought on by extreme weather. Just think of the cold, snow and wind of recent days, which not only made driving difficult but grounded thousands of flights.
Predicting the future is not limited to the modern world. Forecasts and prophecies are known throughout human history. The most familiar to us may be those found in the Old Testament. Even the New Testament claims Jesus was predicted by Isaiah, Micah and other Old Testament prophets.
Perhaps a look at Old Testament prophets might give some insight on telling the future in our own time.
The Bible frequently distinguishes between true and false prophets. It approves those who tell the future accurately and disapproves of those whose predictions fail. And there are many more of the latter than the former.
In 1 Kings 22, more than 400 prophets told the kings of Israel and Judah that if they attacked the nation of Aram, they would be successful. Just one prophet, Micaiah, foretold their defeat. Micaiah was right. So, most prophets in ancient Israel were false prophets.
What was the difference between the two types? The Old Testament presents prophets as having a direct link to God and clearly receiving their predictions from Him. So, they deliver God's message.
Can anyone else tell the difference between God's chosen prophets and false prophets at the time of the prediction? No. Even in Scripture, the mark of a true prophet is whether their prophecy comes true. So, true prophets could be identified only in hindsight.
And, given the total number of prophets, true prophets were scarce: only a couple dozen were known over hundreds of years.
It is important to note that prophets did not merely predict. They urged others to act in particular ways. Old Testament prophets spoke to the powerful, usually to kings, but also to generals or high priests. They usually addressed political or religious concerns of the day. They encouraged action: attack or don't attack, don't make an alliance with that nation, don't worship other gods. Sometimes kings followed the advice; sometimes they did not to their detriment.
Do we have prophets today? Yes. We call them pundits. Pundits regularly prophesy, usually about the actions and decisions of powerful people. They attempt to predict the future and sometimes urge action to improve it.
Like the prophets of antiquity, there are lots of them. And they all look the same: there is no way of separating accurate predictions from the false ones ahead of time. Only with hindsight can we determine who spoke true.
So, the predictions about 2014? Don't worry. Who knows the future?
Flesher is director of the University of Wyoming's Religious Studies Program. Past columns and more information about the program can be found on the web at www.uwyo.edu/RelStds. To comment on this column, visit http://religion-today.blogspot.com.
Contact Us
Institutional Communications
Bureau of Mines Building, Room 137
Laramie
Laramie, WY 82071
Phone: (307) 766-2929
Email: cbaldwin@uwyo.edu