Contact Us
Institutional Communications
Bureau of Mines Building, Room 137
Laramie
Laramie, WY 82071
Phone: (307) 766-2929
Email: cbaldwin@uwyo.edu
New York Times Best-Selling Author C.J. Box to Speak at UW March 12
February 28, 2020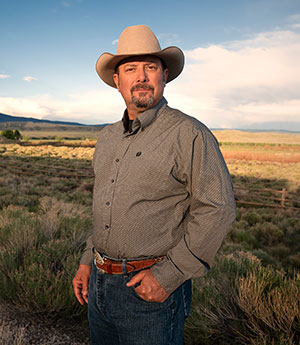 C.J. Box
Prolific Wyoming writer C.J. Box will feature his latest novel, "Long Range," Thursday, March 12, at noon in the University of Wyoming's American Heritage Center (AHC).
The author will be in the AHC's Stock Growers Room to debut his latest novel in the popular Joe Pickett series. His talk will feature a book signing, with copies of Box's novel sold at the University Store.
Parking at the AHC is free for those who register at the front desk. No audio or video recordings or flash photography are permitted during the event.
"Long Range" is the latest installment in Box's New York Times best-selling series featuring Wyoming game warden Pickett.
In the story, the wife of a prominent local judge is wounded on Pickett's turf, with all signs pointing to the shot being taken from an impossible distance. At the same time -- just as he is adjusting to the arrival of his first child -- Pickett's best friend, Nate Romanowski, is suspected of being the assassin. All of this happens while Pickett is attempting to decipher a startling grizzly attack. Faced with threats both man-made and natural, the two men must go to great lengths to keep their loved ones safe.
In addition to the 20 novels in the Joe Pickett series, Box has published five stand-alone novels and a story collection. A native of Wyoming, Box also has worked as a newspaper reporter and editor. He currently lives outside Cheyenne with his family.
The AHC also serves as the home of Box's personal archives.
For more information, call the AHC at (307) 766-4114
Contact Us
Institutional Communications
Bureau of Mines Building, Room 137
Laramie
Laramie, WY 82071
Phone: (307) 766-2929
Email: cbaldwin@uwyo.edu