Contact Us
Institutional Communications
Bureau of Mines Building, Room 137
Laramie
Laramie, WY 82071
Phone: (307) 766-2929
Email: cbaldwin@uwyo.edu
UW Extension's Hubbard Receives Top Staff Honor
December 21, 2020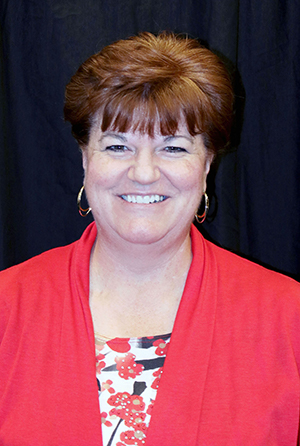 Jill Hubbard
The ability to manage multiple projects and willingness to help others are qualities that have earned the University of Wyoming Extension's Lincoln County-Afton office associate the organization's top staff honor.
Jill Hubbard is the recipient of UW Extension's Administrative Professional of the Year Award.
Hubbard has served as a UW Extension office associate for over 20 years; hosted the Extension Secretary Conference -- A Professional Event (ESCAPE) training for office associates twice; and attended 18 ESCAPE trainings.
"Jill has been a tremendous resource for many of my questions and concerns regarding paperwork, technical issues, available resources and much more," says Shelley Balls, Lincoln County-Afton nutrition and food safety and Cent$ible Nutrition Program educator. "She plays a huge role in our extension office, and we are both lucky and grateful to have her with us."
Suzy Holmes, Uinta County extension office administrative assistant, commends Hubbard for her willingness to help others and her ability to manage multiple, large tasks, such as planning ESCAPE conferences and maintaining her office in a one-secretary office.
"Jill has a happy personality that makes everyone she encounters feel as if they are the most important thing right then and no matter the request. It is never an inconvenience," Holmes says.
Shar Perry, 4-H/youth development extension educator in Afton, shares that Hubbard has been an important asset to their office.
"She truly wants UW Extension and others to be successful," Perry says.
See more about Hubbard at https://youtu.be/Bn-X9lUm6hg.
Contact Us
Institutional Communications
Bureau of Mines Building, Room 137
Laramie
Laramie, WY 82071
Phone: (307) 766-2929
Email: cbaldwin@uwyo.edu