Contact Us
Institutional Communications
Bureau of Mines Building, Room 137
Laramie
Laramie, WY 82071
Phone: (307) 766-2929
Email: cbaldwin@uwyo.edu
UW Nordic Ski Team to Host 'Trash 2 Treasures' Fundraiser Aug. 28
August 20, 2021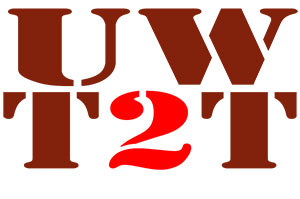 The University of Wyoming Nordic ski team's annual "Trash 2 Treasures" fundraiser is Saturday, Aug. 28, from 10 a.m.-2 p.m. at the Summit View Parking Lot east of War Memorial Stadium.
The sale will offer quality furniture and appliances for incoming and returning students, plus others, looking to furnish their homes, apartments or residence halls at an affordable cost. UW Nordic ski team members have collected items throughout the summer.
The "Trash 2 Treasures" (T2T) program was founded by UW's Nordic ski team as a way to reduce unnecessary waste and to provide quality items for sale. The environmental fundraiser is in conjunction with SNOW (Skiers Nordic of Wyoming), the UW Sustainability Club, UW SLCE (Service, Leadership and Community Engagement) and The Cottage at St. Matthew's.
"T2T is a community initiative to keep furniture and appliances out of the Laramie landfill. By collecting unwanted household items, cleaning them and then storing them for the summer, hundreds of pounds of potential waste can be reused instead of added to the landfill," says Christi Boggs, the team's co-head coach. "This provides an opportunity for individuals who care about the environment to donate items that are no longer wanted while, at the same time, providing these items at a low cost to incoming and returning students, as well as members of the community."
All proceeds help fund the team's travels, including the United States Collegiate Ski and Snowboard Association national championships.
For more information, follow the UW Nordic ski team on Facebook.
Contact Us
Institutional Communications
Bureau of Mines Building, Room 137
Laramie
Laramie, WY 82071
Phone: (307) 766-2929
Email: cbaldwin@uwyo.edu