After arriving on Campus Checklist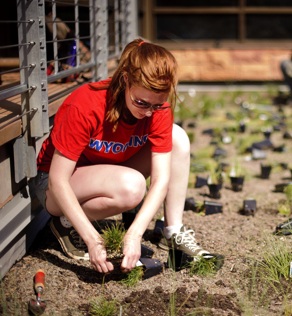 Additional Steps for International Students:
Graduate Student Symposium

The spring Graduate Student Symposium is an opportunity for students to showcase their achievements, practice presentation skills in a professional environment and build resumes. Participation by all graduate students is strongly encouraged at least once for master's students and twice for doctoral students. However, all students receiving funding for assistantships, travel, scholarships, or award are REQUIRED to participate. As the spring semester draws near, the details of the Symposium will be posted on the Graduate Student Resources website.
Miscellaneous Information

Campus Events and Important Dates
Official University Hours:
During academic year - Monday-Friday 8:00 a.m. to 5:00 p.m.
During summer months - Monday-Friday 7:30 a.m. to 4:30 p.m.
WyoWeb and UWYO Email are the official electronic means by which the university will communicate with campus constituents, including students, faculty and staff. It is expected that all campus constituents will anticipate receipt of business and official correspondence via these means and they will monitor their content on a regular basis. Use of non-UWYO email accounts is not supported or recommended for dissemination of official university communication for those having UWYO email accounts due to potential problems with security and reliability.
Share This Page: