A Rise To Prominence
Now is the time to be part of the University of Wyoming College of Engineering and Applied Science. After a significant investment from Wyoming state government in 2012, the Tier-1 Engineering Initiative was created to elevate the college to new heights of excellence in education, research and service. The initiative focuses on the following strategic goals:
Excellence in Undergraduate Education
World-Class Research and Graduate Education
Productive Economic Development
K-14 STEM Education
Read more about the Tier-1 Engineering Initiative and what it means for our future.


2 Column Image with Title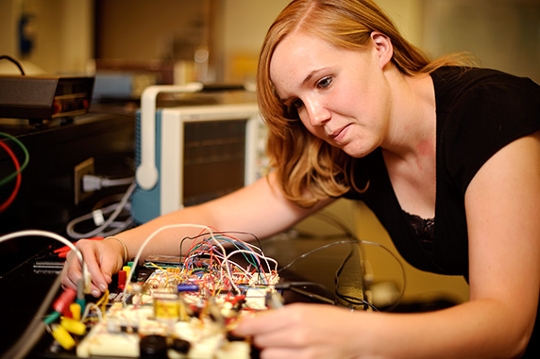 Undergraduate Engineering Scholars Program


Outstanding students interested in being mentored in top-level research receive $6,000 of annual funding to help cover the cost of tuition, room and board.
---
What is a Tier-1 university?


A Tier-1 university is a nationally recognized institution of academic excellence and world-class research. It provides greater opportunities for students to work with world-class faculty in nationally ranked programs and engage in cutting-edge research and learning. Subsequently, degrees from a Tier-1 institution have a brand that is nationally recognized and globally respected.
---