Wyoming Natural Diversity Database
Pocket Gopher Identification Guidelines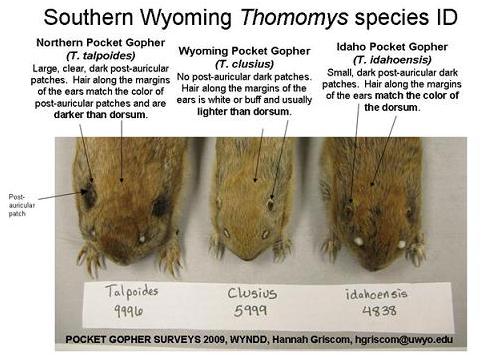 Telling Idaho and Northern Pocket Gophers Apart:
Color of the ear skin:  Many Idahos caught so far appear to have no hair on the edges of their ears.  The color of their ear skin, however, is relatively light and matches that of the color of their back.  In Notherns, the color of the ear is dark, roughly matching that of the dark post auricular patch, and darker than the fur on their back.
Extent of the post-auricular patch:  Although both species have dark patches, the Idaho's patch does NOT go ABOVE the ear; instead, it extends behind, below, and slightly in from of the ear.  In Northerns, the patch will ever-so-slightly encircle the top of the ear.
A few photos that demonstrate the differences:
Idaho Pocket Gopher caught by Hayden-Wing Assoc., September 2009

Northern Pocket Gopher caught by WYNDD, September, 2009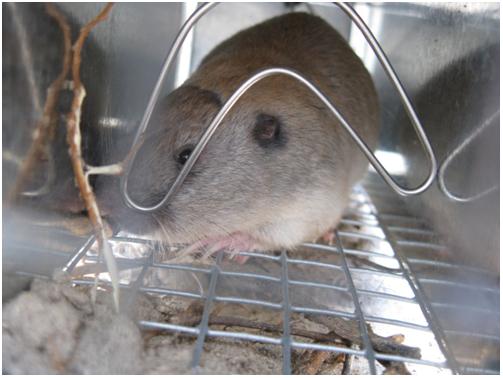 Idaho Pocket Gopher caught WYNDD in the foothills of the Uintas, August, 2009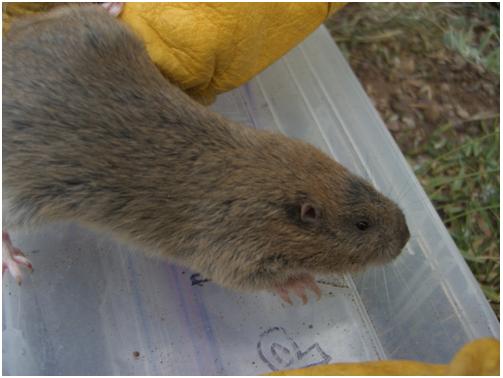 Wyoming Pocket Gopher caught by WYNDD in the Delaney Rim area, September, 2009