The libraries Research Launchpad. Your online tool for access to the libraries resources.
Discover UW Libraries
The University of Wyoming Libraries are centers of discovery and learning where students conduct research to develop skills for life long learning. Faculty depend upon
library collections to support their research and keep current with developments within their field.
Librarians teach students how to locate, evaluate, and integrate information within their studies. We strive to be an integral part of scholarly activities at the University and remain at the forefront of information technology as it applies to library collections.
At the University of Wyoming, the Libraries are central to the educational process and are often the origination point for new discoveries and cutting-edge research at the University. The Libraries are truly the heart of the university.
Collection Building
1.3 million books and growing
hundreds of academic article databases
2.3 million eBooks
laptops and ipads to loan
music and movies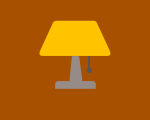 Start the new semester off right and reserve a study room with our online study room reservation form.