Request Coe Meeting Rooms
The primary purpose of the University of Wyoming Libraries is to provide collections, services and study space for students, faculty and staff. Requests for use of library facilities for meetings, lectures, seminars and conferences sponsored by campus departments or outside groups will be considered on an individual basis and are subject to approval by Libraries Administration.

Coe Library building occupants have priority over non-building occupants, UW affiliated groups have priority over non-UW groups; other groups and organizations may use our space only with approval from the Dean of Libraries or delegate.
This web page is for requesting Coe 504 and 506 meeting rooms only. Group study and viewing rooms are governed by study spaces policies. Classroom and consultation rooms are governed by library classroom policies.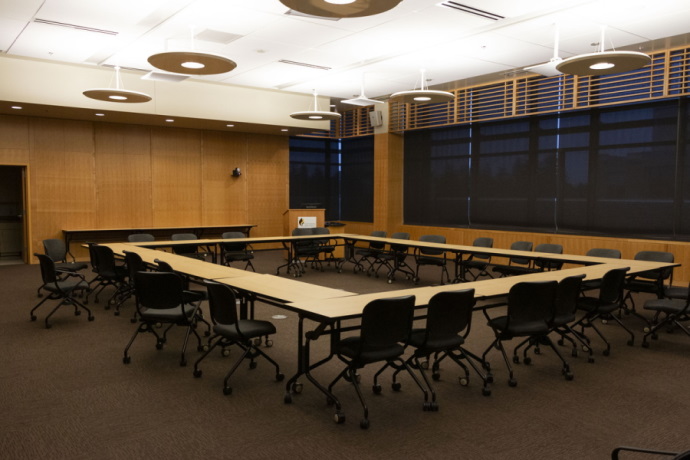 ---
Conferences utilizing rooms from different policy areas will be coordinated by Libraries' Administration.

General Guidelines for use:
With very few exceptions, there are no spaces in Coe Library available for regularly scheduled classes, reoccurring meetings, or reoccurring group study/meeting purposes.

To use the meeting rooms, the person responsible for the group must complete a reservation request form. Reservation requests are used to inform and ensure that groups comply with library policies. UW Libraries reserves the right to determine whether or not a prospective use falls within meeting room policies. A reservation request must be reviewed and approved before reservations will be confirmed.

Use of the meeting rooms must adhere to general use policies as defined in UW Regulation 6-4 Use of University Buildings, Grounds and Services (PDF).
---
---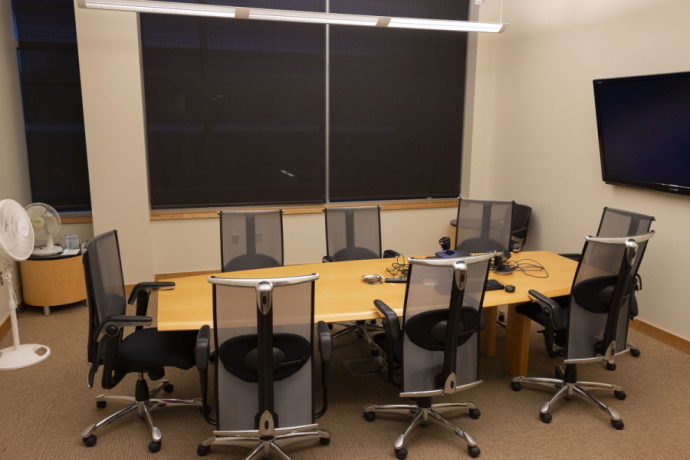 Event Accessibility & Inclusion
UW Libraries' is committed to creating welcoming and accessible spaces for all. In that vein, we're happy to provide basic suggestions to make an event more accessible and inclusive:
When promoting your event, be sure to include contact information so accessibility accommodation requests can be made.

In event setup, identify places for chairs to be removed to accommodate attendees in wheelchairs. 

Label areas where seating is reserved for those who have vision and hearing impairments.

Make sure rooms are fully lit so those attendees with vision limitations can see in the room.

If you are showing a video or a clip, consider using subtitles/closed captioning and if someone is presenting, request they use a microphone for those with hearing limitations. 

If your event is open to the public, request a transcriptionist and/or interpreter to ensure everyone in attendance can fully engage with your event. UW University Disability Support Services provides this service.

See the Public Event and Program Accommodations Standard Administrative Policy and Procedure (PDF) for more information

When appropriate during the schedule of a program, we highly encourage and support starting the program with a reading of ASUW's Land Acknowledgment statement:

"We collectively acknowledge that the University of Wyoming occupies the ancestral and traditional lands of the Cheyenne, Arapaho, Crow, and Shoshone Indigenous peoples along with other Native tribes who call the Great Basin and Rocky Mountain region home. We recognize, support, and advocate alongside Indigenous individuals and communities who live here now, and with those forcibly removed from their Homelands."

ASUW Senate Bill #2699 (PDF), April 14, 2020