About Eric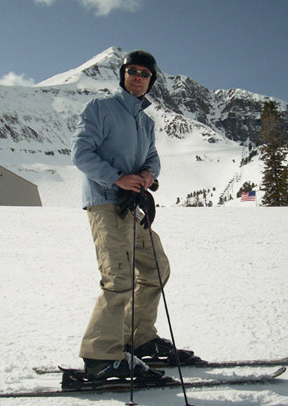 Eric skiing at Big Sky, Mont., during Spring Break 2010. (Wiltse photo)
Eric holds a Ph.D. in education, with a specialization in adult learning and technology, from UW. He has never considered himself a scholar, but took doctoral classes to become a better teacher and to learn about research. He has published research articles in scholarly journals and has presented papers at major academic conferences.
He enjoys fishing in general, but especially flyfishing for trout. Other interests include snowboarding, skiing, cross-country skiing, flytying, shooting guns at stuff, hiking, boating and camping with his wife and children.
Despite all of his extracurricular activities, he still manages to find time for work. He teaches undergraduate classes and received an Extraordinary Merit in Teaching award from the College of Arts and Sciences in 2006. He also has received numerous academic advising awards. For more about him, see his blogs: On My Mind and E Dub's Fishin' Hullabaloo.