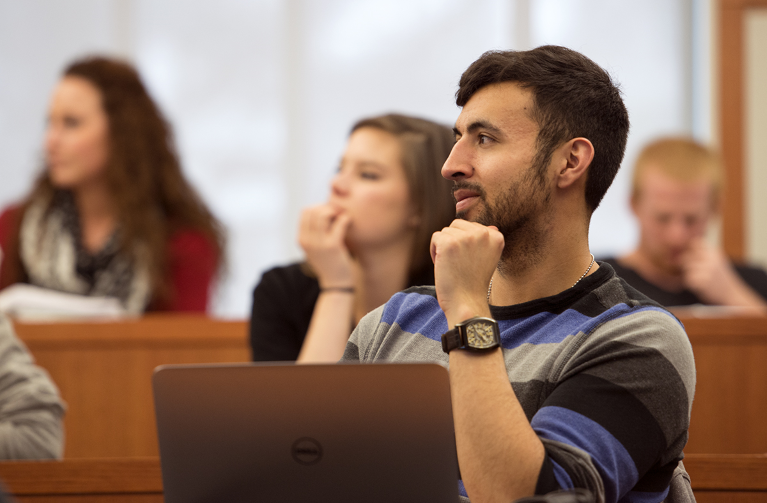 Get a "quick start" on your Master's degree in Economics!
QuickStart students take 4 Master's degree courses early during their Bachelor's degree program at the University of Wyoming, leaving just 6 courses to complete in a 5th Master's degree year!
How does it work?
"Double dip": take two Master's Degree courses in your junior or senior year for both undergraduate and graduate credit.
"Reserve": take two more Master's Degree courses in your junior or senior year for graduate credit only.
Finish the remaining six courses you need for a Master's Degree in the year after you get your Bachelor's Degree.
Am I eligible?
Applicants must be current students at the University of Wyoming. To be eligible, students must have (and maintain) a cumulative GPA of 3.20 or better as well as an economics GPA of 3.20 or better. They are also required to take the GRE by the fall of their senior year and must have a combined score of at least 300 on the verbal and quantitative sections, unless the student has received a GRE waiver. Students must also have taken (or be in the process of taking): Calc I and II, Introductory statistics, Intermediate Microeconomics and Macroeconomics.
How do I apply?
To apply, students need to submit the following required paperwork in their Spring semester of their Junior Year:
An unofficial University of Wyoming Academic Transcript
Statement of Purpose explaining why you are applying
Two letters of recommendation from your economics professors
To start your application, click here.
Additional Information
For questions regarding the MS QuickStart program, please email Tyler Kjorstad (our department's Director of Undergraduate Studies) or call (307) 766-2175.
Now what?
If you're provisionally accepted into the QuickStart program, you must:
Take the GRE. Please note that you may be able to obtain a GRE waiver. Contact Tyler Kjorstad for more information.
Maintain overall and economic GPAs of 3.20 or higher
Get at least a 'B' in any courses taken for the MS degree (whether double dipped or reserved)
Graduate with your Bachelor's degree!