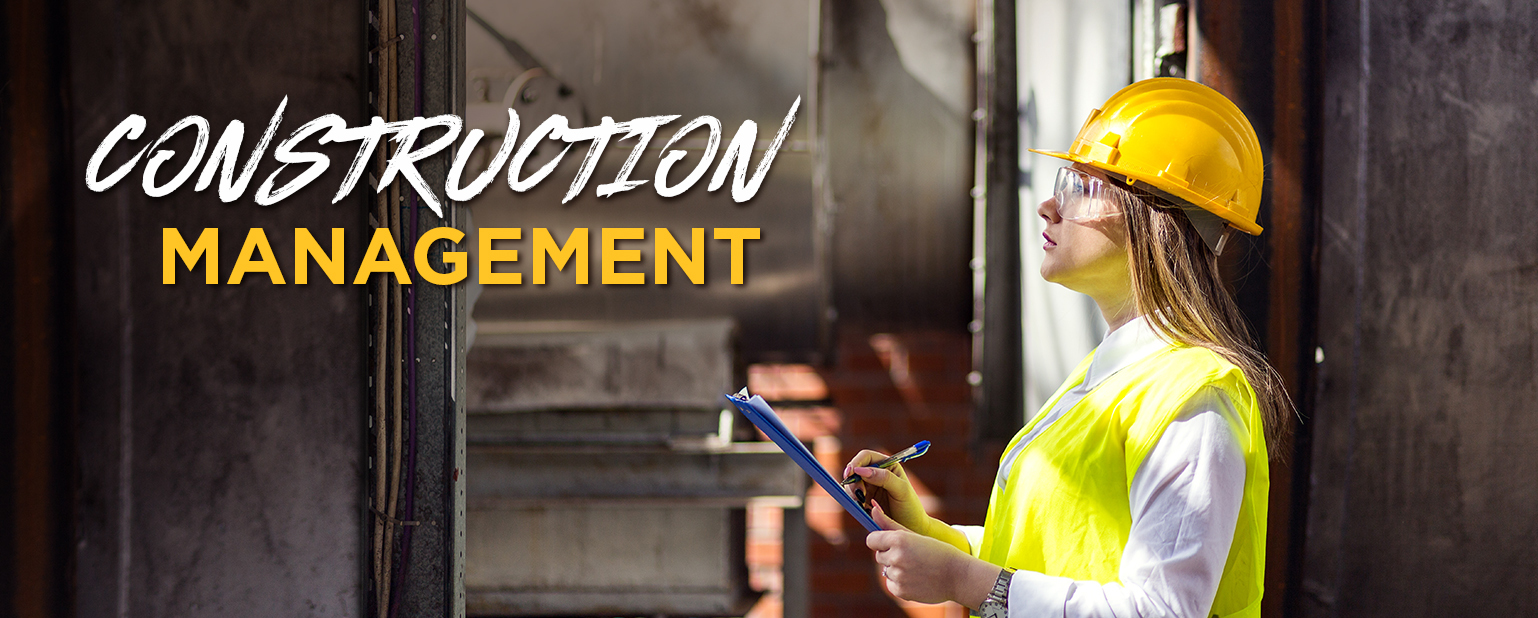 Degree Programs
The College of Engineering & Applied Science is offering a Bachelor of Science, Minor and Certificate in Construction Management
Construction Management at the University of Wyoming is a new degree program offered through the Department of Civil and Architectural Engineering. This occupation is growing at a faster rate than any other in the United States. University of Wyoming seeks to prepare a future workforce capable of competing in and driving technological advancements in construction industries. 
The mission of the Department of Civil and Architectural Engineering and Construction Management at the University of Wyoming is:
Click here to learn more about the Mission and Goals of the Department of Civil and Architectural Engineering and Construction Management program.
---
What is Construction Management?
Construction Management (CM) is a professional career field that uses specialized, Project Management techniques to oversee the Planning, Design, and Construction of a project, from its beginning to its end.
Construction Managers should have the ability to handle and perform time, cost and quality management function as part of his/her daily responsibility that also includes project safety and human resource management.
There are seven types of Construction Sectors:
Residential: Residential construction includes houses, apartments, townhouses, and other smaller, low-rise housing, small office types

Commercial: This refers to construction for the needs of private commerce, trade, and services. Examples include office buildings, "big box" stores, shopping centers and malls, warehouses, banks, theaters, casinos, resorts, golf courses, and larger residential structures such as high-rise hotels and condominiums.

Institutional: This category is for the needs of government and other public organizations. Examples include schools, fire and police stations, libraries, museums, dormitories, research buildings, hospitals, transportation terminals, some military facilities, and governmental buildings.

Industrial: Buildings and other constructed items used for storage and product production, including chemical and power plants, steel mills, oil refineries and platforms, manufacturing plants, pipelines, and seaports.

Heavy civil: The construction of transportation infrastructure such as roads, bridges, railroads, tunnels, airports, and fortified military facilities. Dams are also included, but most other water-related infrastructure is considered environmental.

Environmental: Environmental construction was part of heavy civil, but is now separate, dealing with projects that improve the environment. Some examples are water and wastewater treatment plants, sanitary and storm sewers, solid waste management, and air pollution control.

Agricultural: Typically economical buildings, and other improvements, for agricultural purposes. Examples include barns, equipment and animal sheds, specialized fencing, storage silos and elevators, and water supply and drains such as wells, tanks, and ditches.
Join us on a quick virtual tour in the video below! Be sure to move around as you immerse yourself in all of our facilities, that as a Construction Management student you will enjoy during your time at UW.
---
Susan McCormack Center for Student Success
Our mission at the UW College of Engineering and Applied Science Susan McCormack Center for Student Success is to help students develop their full potential by creating a culture of success through active involvement in education and career planning.
Visit our Career Services team to make an appointment with one of our career professionals, locate the SOAR platform, and view resources that are vital to your success. For immediate information on resumes, job searching, cover letter writing, and much more, view and download the UW Career Guide.
Discover our Academic Advising team, that assists students with scheduling and registering for courses, creating an undergraduate academic plan, exploring possible majors and minors, understanding university policies, forms and petitions, understanding degree requirements, referrals to university and college services, exploring extra-curricular and co-curricular activities, and discussing academic difficulties.
Curriculum
The Construction Management curriculum is designed to prepare students for success in a wide variety of career paths available in the Construction sector. The curriculum includes course work in Construction, Business, Humanities and Social Sciences to enrich the student's academic experience.

Several courses allow students to obtain various industry recognized certificates as part of their degree experience including but not limited to OSHA, LEED, DBIA and the Associate Constructor certificate.
Click here to review the full curriculum, minor/certificate program and flow chart information.
---
Get Involved!
We encourage everyone in the Construction Management program to discover our student clubs, activities and industry associations.
Learn more about the professional opportunities available to students involved in the UW Construction Management Recognized Student Organization (RSO) on UW Connect!

The Civil, Architectural Engineering and Construction Management Industry Advisory Board (IAB), which consists of 15 elective members who serve a two-year term. Click here to view current IAB members.

 

The Associated General Contractors of Wyoming provides benefits and services to its members through political involvement, training, safety programs, and career opportunities which offer advancement for member employees, promotes the construction industry and ensures a competitive opportunity that benefits all citizens of Wyoming.

The Wyoming Construction Coalition is the voice of Wyoming 's construction profession. We advocate, educate and communicate for a successful construction industry.

 

The Southeast Wyoming Builders Association (SEWBA) is a professional trade association in partnership with the Wyoming Home Builders Association (WHBA) and the National Association of Home Builders (NAHB). Membership in the Association promotes professionalism within the industry, provides educational and safety instruction, and fosters creativity and community leadership. 

SOAR is a competency based program at UW made up of experiences that will shape, engage and prepare students to meet unpredictable and complex challenges for the future. As a participant, you will participate in high impact learning experiences in research, cross-cultural and international perspectives, internships, entrepreneurship, leadership and community service.
---
Meet the Construction Management Inaugural Students!
Our program is one of our fastest growing departments. The average annual salary for construction managers is over $103,000. Are you ready to get started?
Apply Today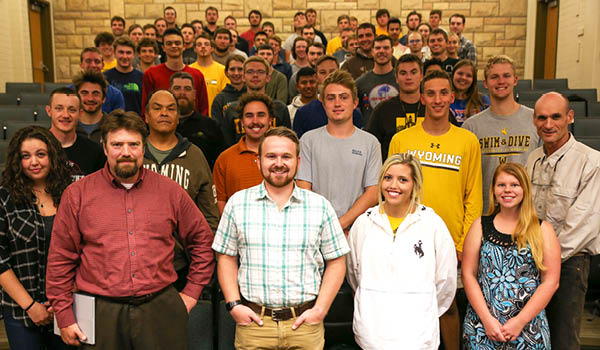 ---
Student Scholarships
Several off-campus organizations offer scholarship opportunities to UW students. The selection process is handled by the individual organizations. Application criteria and deadlines for these scholarships vary. As we receive information on new off-campus scholarship opportunities, we will post them on this page. Check back often for updates.
---
| | |
| --- | --- |
| | Interested in learning more? Click here to request more information about construction management at UW. |
| | Want to chat about tuition or scholarships, submit your application or schedule a visit? Get in touch with UW Admissions. |
---
Did You Know?