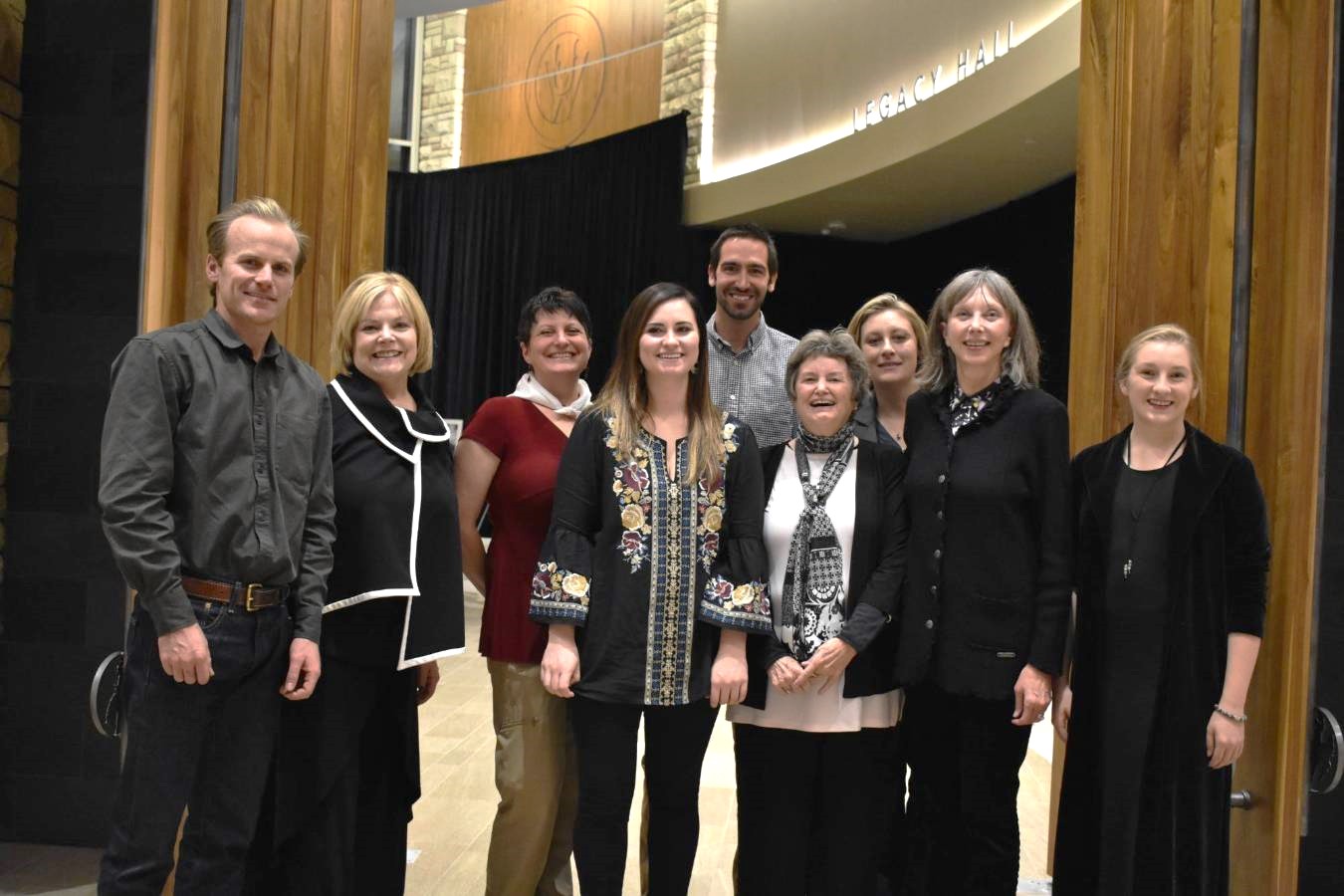 Larsh Bristol Fellowship winners and donors attended the 10th Anniversary of the fellowship in October. From left to right: Joe Riis, 2008 Fellow; Sharon Linhart, donor; Wendy Perkins, 2015 Fellow; Jamie Lindsey, 2018 Fellow; Jordan Edgcomb, 2012 Fellow; Kappy Bristol, donor; Tamara Rodgers, 2018 Fellow; Kendie Hartman, donor; and Sydney Edwards, 2016 Fellow.
The Larsh Bristol Fellowship provides a student with a $5,500 stipend that is to be used in the production of a significant photojournalism project.
The stipend will be awarded through a competitive process that is open to all students at UW. The guidelines for the proposals are quite broad because the benefactors who endowed the fund wish to be able to attract proposals that will include a diversity of interests.
Following Larsh's interest in Photojournalism, the basic guidelines for the project are:
1. The project must focus on some aspect of photojournalism, whether it be a documentary, a research study, a compilation, etc. The project must culminate in a gallery show at its conclusion.
2. All UW students—both undergraduate and graduate—are eligible.
3. The stipend can be used for a wide variety of purposes including tuition, travel, equipment, living expenses, etc.
4. Upon completion of the field work, the student must present his or her work in a gallery show. The gallery show will require the recipient to print and frame the pieces using the funds from the fellowship. The display will also include a written summary of the project.