Electrical Engineering and Computer Science Welcome
Welcome to the Department of Electrical Engineering and Computer Science
---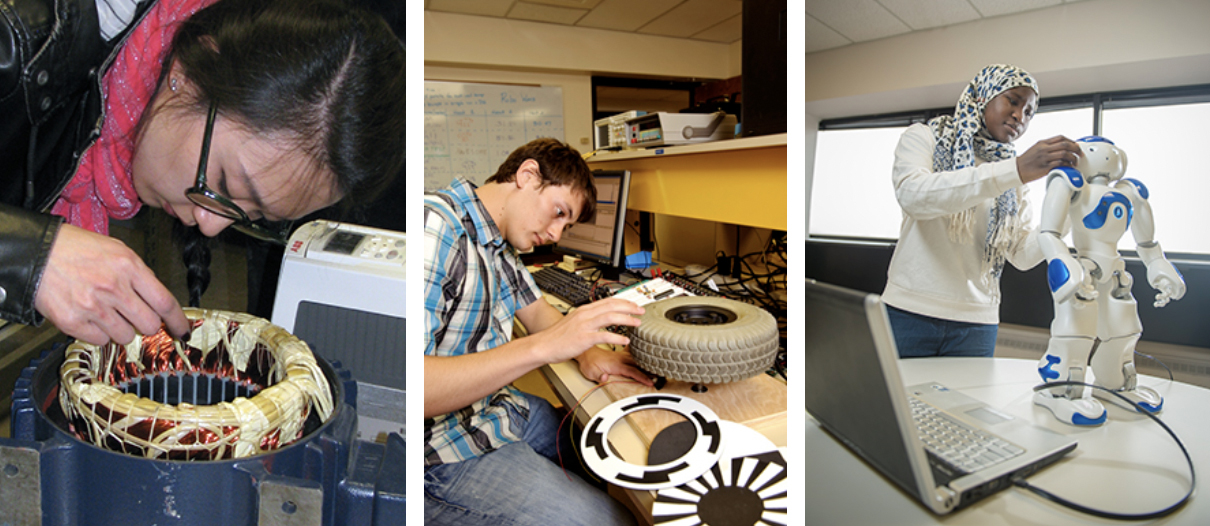 Welcome!
It is my pleasure to serve as head of a department that excels in all aspects: education, research and engagement. 
EECS@UWYo takes great pride in offering hands-on, experiential learning experiences for our students and in pursuing research that impacts Wyoming and the world. Simply put, faculty in EECS@UWyo a driven by a thirst for new discoveries, innovation and interdisciplinary collaborations. 
EECS offers undergraduate degrees in Electrical Engineering, Computer Engineering, and Computer Science.  These programs include concentrations in big data, business applications, bio-engineering, and a K-12 endorsement and cybersecurity certificate. Quick-start programs allow top students to earn a MS and BS in a total of five years.  
EECS offers MS and PhD programs in Electrical Engineering and in Computer Science. Areas of expertise in EE include: Bio-engineering, Controls, Electrical Energy Systems, Internet of Things, Robotics, Signal Processing and Computer Networks.  Areas of expertise in CS include artificial intelligence, computational complexity, cybersecurity, formal methods and theorem proving, Human-centered computing and interactions, 3D User interfaces and graphics. 
Please explore our website, drop by or e-mail us with questions.  We are excited to have EECS@UWyo play a role in your future! 
—Bryan Shader, Interim Head and Professor of Mathematics