Contact Us
Department of Geology and Geophysics
1000 E. University Ave.
Laramie, WY 82071-2000
Phone: 307-766-3386
Fax: 307-766-6679
Email: geol-geophys@uwyo.edu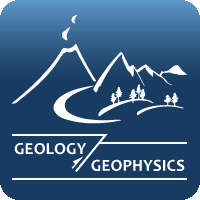 Vacancy: Crustal Dynamics, Dept. of Geology & Geophysics
December 5, 2017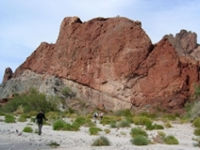 The Devils Elbow Fault, Colorado River Extensional Complex
The University of Wyoming Department of Geology & Geophysics invites applications for a tenure-track, Assistant Professor position in Crustal Dynamics. The successful candidate will be expected to build a vibrant, extramurally funded research program in the broadly defined area of crustal processes and contribute to the teaching mission of the department. We seek applicants who complement existing research strengths within the department and across the university. Research focus is open including, but not limited to, lithospheric deformation, basin analysis, Earth surface processes, and the interplay of crustal processes with the biosphere or atmosphere. We particularly encourage applicants who address questions from the grain scale to the global scale and who integrate field, theoretical, experimental, and/or modeling approaches. The University of Wyoming invites diverse applicants to consider our employment opportunities.  We are also especially interested in candidates who have experience working with diverse populations and/or diverse initiatives.
Minimun Qualifications:
Earned doctoral degree in Geoscience or in a closely related discipline by the position start date
Demonstrated potential to develop a nationally competitive, externally funded research program producing a strong output of scholarly publishing.
Demonstrated potential to mentor and teach at the undergraduate and graduate levels.
Required Materials:
Complete on-line application and upload the following as one document: 1) a current CV, 2) names and contact information for three references, and 3) research, teaching, and diversity statements that describe the candidate's research program, their teaching philosophy and experience, and their vision for fostering inclusiveness as well as cultural and intellectual richness in the geosciences.
Review of applications will begin on January 5th, 2018. 
To apply & for further details
Meet with us at AGU in San Francisco Dec. 11 - Dec. 15!
Contact Brandon McElroy (chair of the search committee) or Mike Cheadle, Barbara John, John Kaszuba and Andy Parsekian for details
Some Information about Geology and Geophysics and UW:
The department comprises 26 faculty serving approximately 180 undergraduate students and 50 graduate students. Geology and Geophysics faculty have access to exceptional laboratory, field, and computational resources including:
Materials Characterization Laboratory (FESEM, conventional SEM, 200 kV TEM, EPMA, 4kW WDS XRF, powder XRD); 
Geochemistry Analytical Laboratory (AA, ICP-OES, IC, and a range of other techniques for aqueous analysis); 
Wyoming High Precision Isotope Laboratory (with a state-of-the-art Thermo Fisher Scientific NEPTUNE Plus MC-ICPMS); 
Wyoming Center for Environmental Hydrology and Geophysics (which hosts a large facility of near-surface geophysical equipment, including seismic, electrical, potential field and electromagnetic instrumentation);
Radiogenic Isotope Laboratory (Thermal Ionization Mass Spectrometry:VG Sector 54- Rb-Sr, Sm-Nd and U-Pb isotopic analyses);
University of Wyoming stable isotope laboratory (carbon, hydrogen, oxygen & nitrogen isotopes);
and both on-campus cluster computing and in-state supercomputer.
see other department facilities here
Contact Us
Department of Geology and Geophysics
1000 E. University Ave.
Laramie, WY 82071-2000
Phone: 307-766-3386
Fax: 307-766-6679
Email: geol-geophys@uwyo.edu