Contact Us
Department of Geology and Geophysics
1000 E. University Ave.
Laramie, WY 82071-2000
Phone: 307-766-3386
Fax: 307-766-6679
Email: geol-geophys@uwyo.edu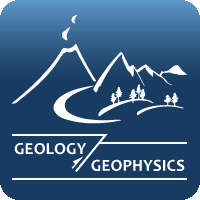 UW Scientists Discover New Hydrothermal Vents in the Pacific Ocean
March 14, 2017
UW Scientists discover new hydrothermal vents in the Pacific Ocean
Two University of Wyoming researchers led a voyage to the bottom of the Pacific Ocean and discovered five previously unknown active hydrothermal vents and a completely new vent site.
Read the UW news release here.
Read more about the research cruise.
Photo courtesy of Mike Cheadle, Univ. of Wyoming/NSF/ROV Jason 2017 © Woods Hole Oceanographic Institution
Contact Us
Department of Geology and Geophysics
1000 E. University Ave.
Laramie, WY 82071-2000
Phone: 307-766-3386
Fax: 307-766-6679
Email: geol-geophys@uwyo.edu