Dr. Jay Chapman
Assistant Professor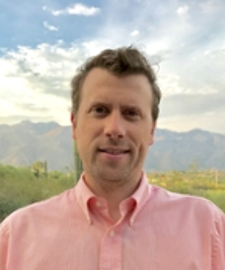 Crustal Dynamics
Research Website: www.jaychapman.org
Phone: (307) 278-9702
Office: Earth Science Bldg. Rm 3008
Department 3006
Laramie, Wyoming 82071
Email: jay.chapman@uwyo.edu
Education
Ph.D. Geosciences, University of Arizona, 2018
M.S. Geology, University of Texas at El Paso, 2008
B.S. Geology, College of William and Mary, 2003
Research

My research focuses on the tectonics of convergent orogenic systems and the evolution of continental lithosphere. Of particular interest are linkages and feedbacks between orogenic system components. For example, in Cordilleran systems I examine interactions between the mantle lithosphere, continental arc, orogenic plateau/hinterland, retroarc thrust belt, and retroarc foreland basin. My primary subdisciplines are structural geology, igneous petrology/geochemistry, geochronology/thermochronology, and sedimentary/basin analysis. Typical research projects integrate field, analytical, and numerical methods.
For a summary of ongoing research projects and a complete list of publications please visit my
research website
.
Students

I am actively recruiting students at all levels (undergraduate, graduate, postdoc) who are interested in tectonics research. There are many ongoing and upcoming projects that may be of interest or we can develop new ideas. Send me an email and we can get the conversation started.