Wyoming Collaboration Conference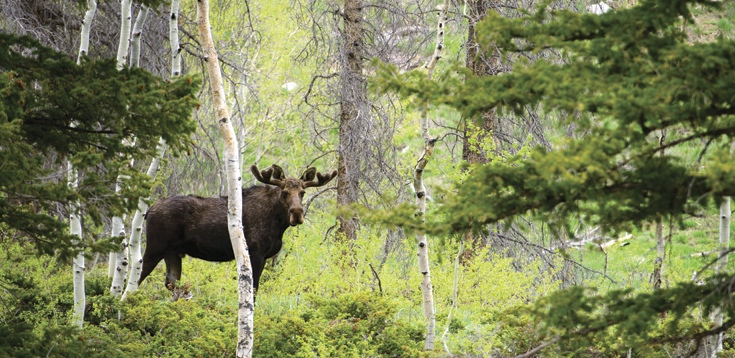 Place-Based Collaboration: Connecting communities with natural resources and the environment
The Wyoming Collaboration Workshop and Conference took place at Casper College in Casper, Wyoming, September 29 and 30, 2014. This page has been updated with the speaker presentations.
Pre-conference workshop, September 29
Collaboration Skills and Techniques.
This one-day, interactive course develops an awareness of the many facets of collaborative decision making.  Participants learn how to organize collaborative processes that are decision-focused and engage the public in meaningful ways.  Concepts and skill development will be centered on planning and organizing collaborative, community processes around contentious natural resource issues. This training exposes those new to collaborative processes to the broad range of concepts and skills that one must have to effectively manage public involvement in natural resource issues. The instructors are Jessica Clement and Steve Smutko.  
Presentations
Click on any presentation to view or download a pdf of the slides.
Seeking Shared Solutions to Difficult Problems
Collaboration Skills and Techniques


Steve Smutko

Collaboration Components
Types of Collaboration, Adaptive Leadership, and Leadership Roles

Jessica Clement

Definitions
Collaboration and Collaborative Learning

Jessica Clement
---
Conference, September 30
Learn. Share. Organize. Keynote speakers and concurrent sessions on the theme of place-based collaboration, with an emphasis on using collaboration to address natural resource challenges related to forests, wildlife, and oil-and-gas development.

Draft Agenda
8:30 a.m.

Steve Smutko and Jessica Clement Welcome and overview of conference.

8:45

Gail Bingham Collaborative problem solving is increasingly being used to unravel complex natural resources issues in Wyoming. Among other subjects, Gail will discuss why collaborative decision-making matters, the history of the discipline, and how collaboration can make a difference in how we make decisions about environmental policy and natural resources management in Wyoming and the West.

9:30

Scott Talbott The director of the Wyoming Game and Fish Department will discuss the agency's experience of using place-based collaborative problem solving approaches to engage stakeholders in wildlife issues. Director Talbott will discuss the reasons why and when this approach is used by WGFD, the benefits gained and related challenges.

10:15

Break

10:30

George Blankenship As a private consultant, George has decades of experience working on socio-economic assessments, Environmental Impact Statements and other projects related to energy in the West. George will share his perspectives regarding the opportunities and barriers to enhancing collaborative capacity in relation to energy issues.

11:15

Panel Discussion with the speakers.

12:15 p.m.

Lunch

 

1:30

David Loomis As the USDA Forest Service Region 2 NEPA Coordinator, David will present on how the US Forest Service applies place-based collaboration through the NEPA process. He will discuss how and why the US Forest Service embraced collaborative methods in NEPA efforts, the challenges and opportunities, and the possibilities for place-based collaboration regarding forest issues in Wyoming and the West.

2:30

Break

3:00

Doug Thompson and Joel Bousman The chairs of the County Commissioners Committees in Fremont and Sublette Counties respectively will discuss Wyoming counties and place-based collaboration.

 

4:00

Panel Discussion with the speakers.

4:55

Next steps 

5:00

Adjourn
The Wyoming Collaboration Conference is hosted by the University of Wyoming Ruckelshaus Institute as part of its Collaborative Solutions Program. The Ruckelshaus Institute supports stakeholder-driven solutions to environmental and natural resources challenges by communicating relevant research and promoting collaborative decision making.
Questions?
For information about the workshop and conference contact Jessica Clement at jessica.clement@uwyo.edu or (307) 766-5048.