Physical Education Master's Degree
| | | |
| --- | --- | --- |
| |   | |
| Start Your Graduate Application Now | Schedule A Campus Visit | Questions? |
About The Program 
The physical education concentration is designed for teachers who have attained their licensure for teaching physical education and want to pursue an advanced degree to further develop their professional knowledge of teaching. This track is for physical education teachers who are interested in transitioning into teaching at institutions of higher education or increasing their professional status and salary scale within the K-12 context. This online physical education masters and/or on-site program is flexible to meet the needs of both on-campus full-time students and distance students working full-time in schools. In this program, you'll learn advanced teaching strategies from senior level faculty who have developed expertise by working in both K-12 schools and a nationally recognized teacher preparation program. These strategies include knowledge of contemporary pedagogical models, teaching styles, analysis and supervision techniques, and developing a standards-based curriculum program. Students are also given the flexibility to choose undergraduate endorsement (health and adapted) classes and graduate classes in another area of interest to contribute to their program of study.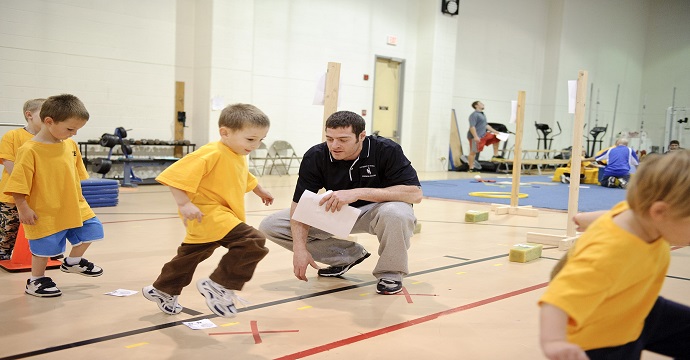 Why Physical Education Teacher Education?
Due to the comprehensive and academically rigorous nature of the program, students are also well prepared to enter competitive doctoral programs in physical education teacher education. We strive to have students conducting thesis projects to present at both regional and national/international scientific meetings. Our goal is to provide students in the physical education Master's program with opportunities that will give them the professional development needed to make the next step towards their career goals
Click the links to see professional organization websites and demonstrations of the field in action!
Contacts
 

 

Professor Emerita

Mark Byra, PhD

Professor Emeritus