Library Employee Announcements
October 12, 2020
Over the last few months, we have lost a colleague and have welcomed a few new hires. 
Linda Waggener
In Memoriam of Linda WaggenerLibrary Assistant, Senior, User Services
Linda Rae Waggener died September 12, 2020, following a long journey with cancer. She was 55. Linda was a Library Assistant, Senior working in our Interlibrary Loan unit. She began her library career in high school as a page at the Sweetwater County Library. She earned her M.S. in Library and Information Science from Simmons College in Boston (now Simmons University) in January 1991.
Notably, she put together a historical resource guide for Wyoming Carnegie Libraries, that was published last year. The tool acts as a resource for patrons and staff at public libraries, academic libraries, and beyond to learn more about Wyoming's Carnegie Libraries. Linda made many contributions to both UW Libraries and to the Library profession. She will be missed.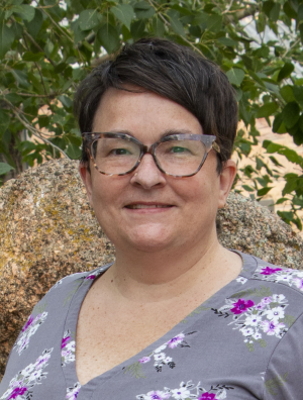 Paula Martin
Paula MartinAssistant Dean, User Services
Pronouns: she/her
Paula joined the University of Wyoming Libraries faculty as the new Assistant Dean, User Services. A native of Missouri, Paula holds a Master of Library and Information Science Degree from the University of Missouri-Columbia, and a Bachelor of Arts in Communication from Truman State University. She started her library career working in architecture and engineering libraries before switching to academic libraries. She's worked in reference, instruction, circulation, electronic resources management, and most recently as the Director of Holman Library at McKendree University in Lebanon, Illinois. She has also taught in the School of Information Science and Learning Technologies at the University of Missouri-Columbia.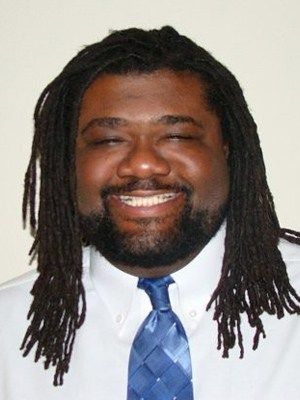 Derrik Mason
Derrik MasonInnovative Media and Learning Spaces Librarian 
Pronouns: he/him
Derrik brings over 15 years of library experience to his role as the Innovative Media and Learning Spaces Librarian. His tenure in librarianship has awarded him the opportunity to work with diverse populations ranging from working class neighborhoods to affluent suburban communities. He has engaged in educational programs with at-risk urban youth and tech-curious senior citizens. When not tinkering with his latest gadget, Derrick enjoys photography, cross country road trips, genealogy, pro wrestling, and cheering on the Cleveland Browns.